Choose which dynamic QR code type is right for you.
Create QR codes with logo and style and download them in the format you need.
Measure and report your dynamic QR code projects in a breeze.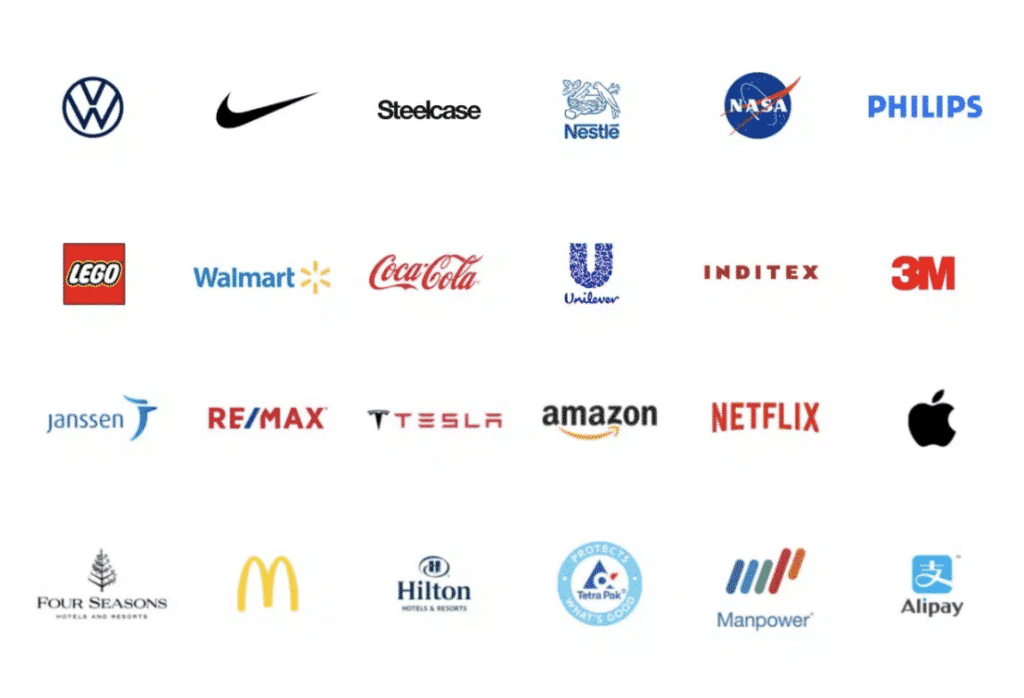 Shine with QR Code KIT, trusted by
over 350,000 companies worldwide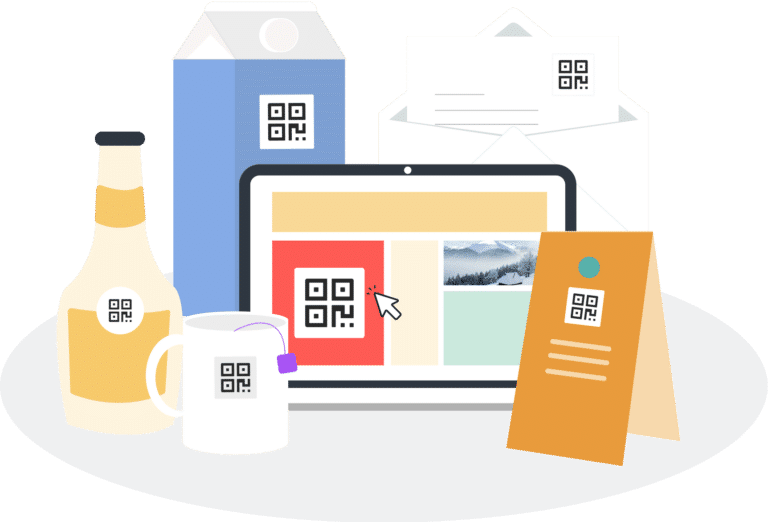 Our dynamic QR codes are the perfect solution for your QR projects
Forget about re-printing the codes. You can edit or change them, even after printing. Track their performance and access a complete statistics report on our platform. Check out all the possibilities and create your first dynamic QR code.
Easily create and manage QR codes
Save time having your QR codes under watch. Find in one place all the functionalities that you need to improve your QR code campaign conversions. Redirect your QR codes to new contents, perform batch actions, design your QR codes, and more.
Boost audience engagement using QR codes
Get all the tools you need to succeed with your dynamic QR code campaigns. Customize your codes' appearance and make them stand out to receive more scans. Create a QR code with logo and add your brand to its URL to make it more you. Track performances to optimize results.
Connect with customers
using dynamic QR codes
Create dynamic QR codes
Create editable QR codes that you can use more than once. Change the content your QR codes link to any time you need. Never worry about making a mistake and having to reprint your codes.
Design your dynamic QR code
Add your brand's logo and colors to your codes, give them a gradient, add your brand's name to the short URL, alter the shape of your codes and personalize your landing pages. The more unique you can make them, the more scans you get.
Track your dynamic QR code visits
Dig into all the valuable data QRcodeKit.com gives you, like the number of scans, the number of new scans, places and days visitors scanned your codes, demographic information about your guests and the devices they use to scan your codes. Need more? Connect your Google Analytics account.
Tweak your dynamic QR code
Use this treasure trove of data to improve your campaigns. Add new items to your campaigns, drop what's not working, try some A/B testing, and make your QR code campaigns hustle for you. QR code success is just a click away!
In only 3 minutes, all your menus will be accessible from a QR code, using any smartphone.
And you can give customers the option to order using WhatsApp, pay using PayPal or Stripe and review your business on Google Reviews all from the same code!
Sign up for free access to
all these features and more
Attract new customers with
QR code campaigns
Access to your all-in-one mobile solutions platform with a 14-day free trial.