Versatile and inexpensive: QR codes for nonprofits are a dream promotional solution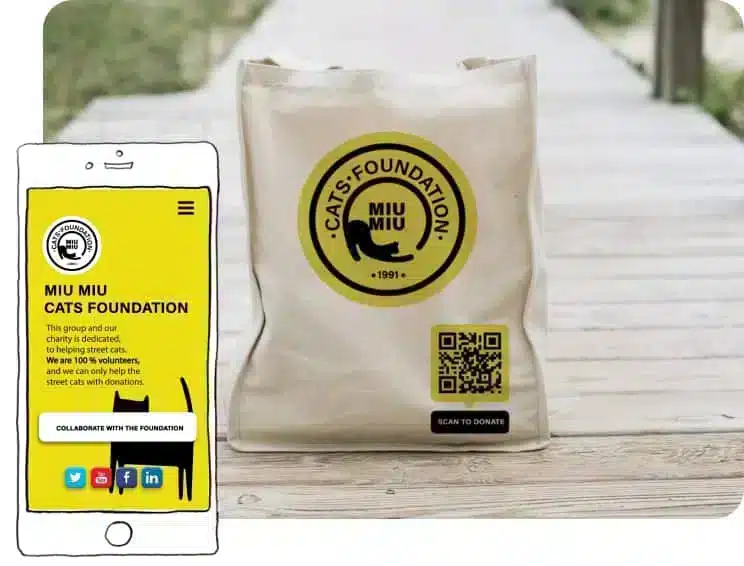 QR codes for nonprofits help all good causes
Whether you're fighting against racism or putting plastic pollution in its place, your nonprofit performs important work and it should have marketing and promotional materials that help elevate that work. That's where dynamic QR codes for nonprofits come into play. These codes are completely reusable for different purposes without having to reprint them.
Have a look at some of the creative ways to use QR codes for nonprofits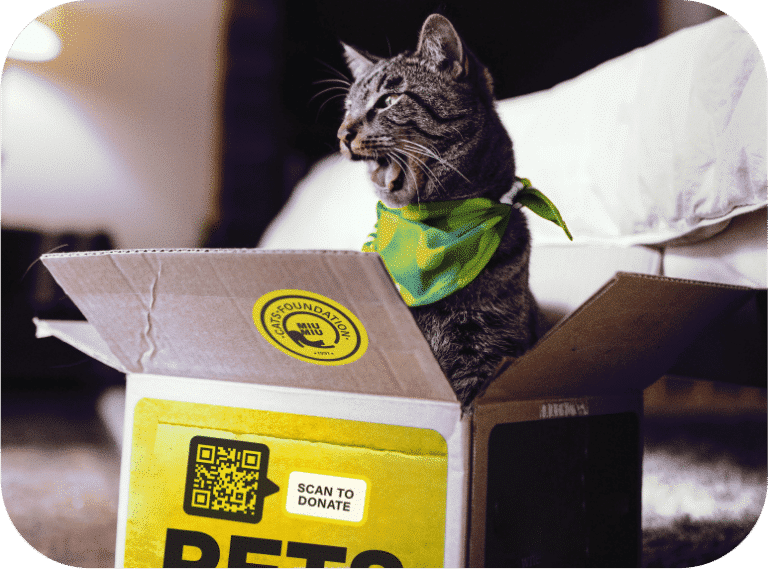 Pump up your donation page
By putting a QR code for nonprofits on all your printed material, you give followers a way to donate to you immediately. A PayPal QR code takes them straight to your PayPal account. Or, if you have a donation page on your site, a Website QR code can take them straight there.
Since our dynamic QR codes for nonprofits are completely trackable, you can look into the data and see when and where they were scanned, how many times they were scanned and even the types of devices and operating systems that were used to scan them. Use this information to make adjustments to your campaigns and get those donations pouring in.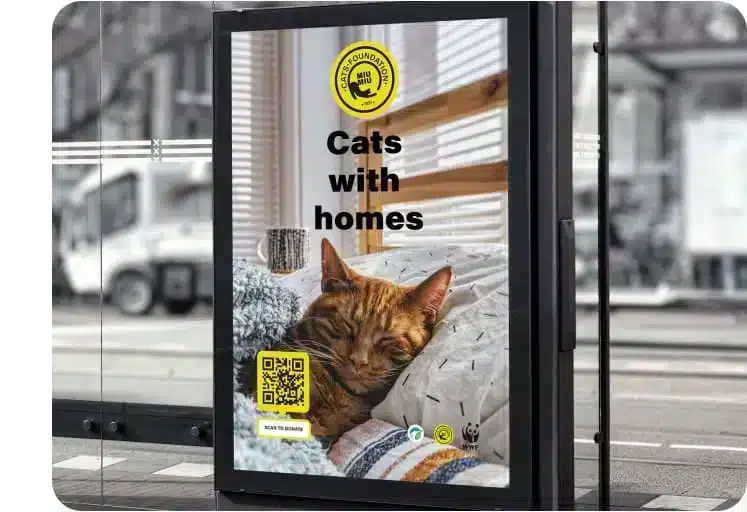 Give more info without the clutter
Any kind of printed material is going to have limited space. QR codes for nonprofits give you the opportunity to provide unlimited information because they link your printed material to the online world. Design and print your posters and flyers as beautifully as you like without having to worry about fitting too many words on them. For more information, fans and followers can scan the code and dive into your organization on your website or in a downloadable PDF. Have a merch store? Put a Website QR code with your shop's link on your material and give your fans a way to represent your cause.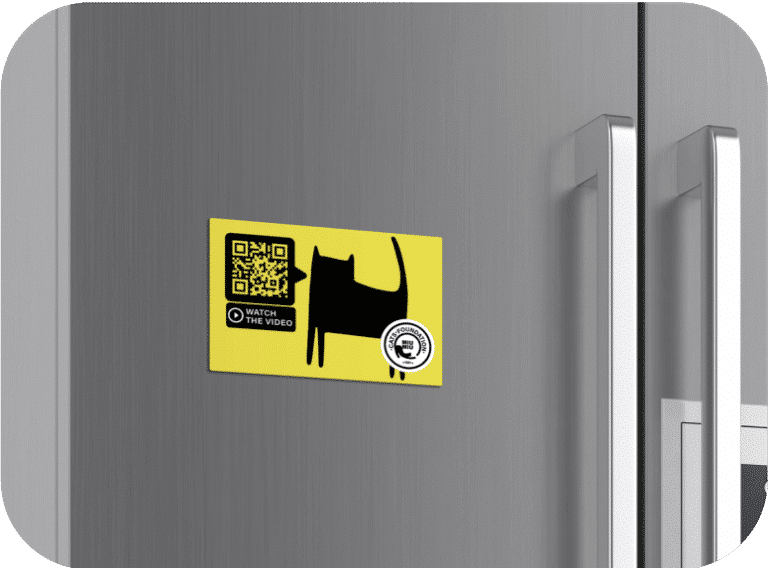 Get your audience excited with a video
If a picture is worth a thousand words, a video has to easily be worth 10,000. With a YouTube QR code, you get the best of both worlds. Print your pictures on your material along with a QR code for nonprofits hat takes visitors to a video that explains exactly what your organization does. Folks are more likely to donate if they can see their money in action. Let them know exactly what you will do with their generous donation and you'll prompt more people to give.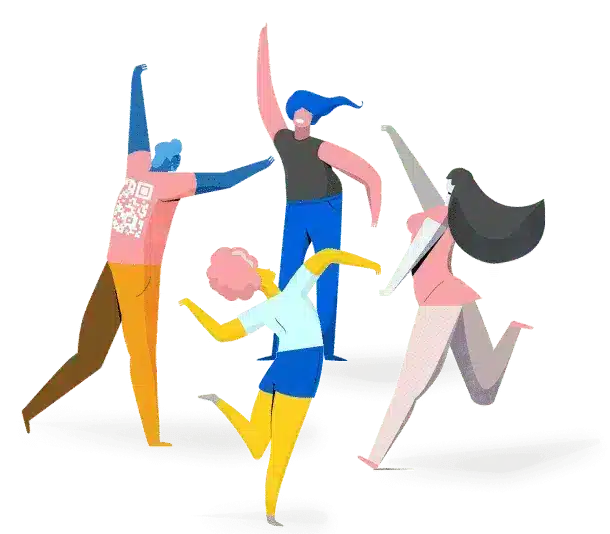 Join 350,000+ happy users!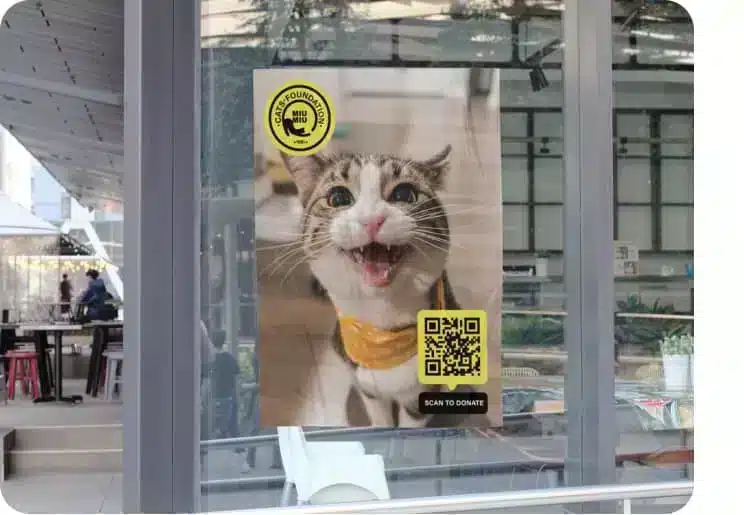 Strengthen your organization with the power of feedback
Gauging how successful something is can be tricky, but with a Website QR code linked to an online survey, you are sure to gather loads of useful feedback from donors, volunteers, staff members and more. Print the code on the tickets for your events or on a post-event mailout or send the short URL around in an email.
If your organization uses Google Reviews, our Google Reviews QR code will take visitors to your specific reviews page where they can sing your praises.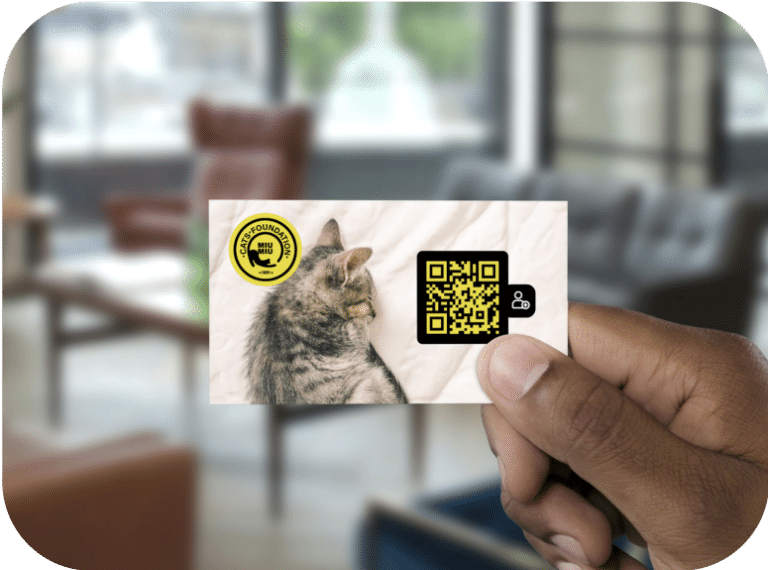 Stretch your business cards
Networking events are crucial for nonprofits and the key is to get your name and contact information into potential donor's hands so you are only a quick phone call or email away. The best way to make sure people remember you is with a vCard QR code that puts your contact information into a person's phone when they scan it. Print one on your business cards, and download your vCard QR code on your phone and keep it at hand to share around!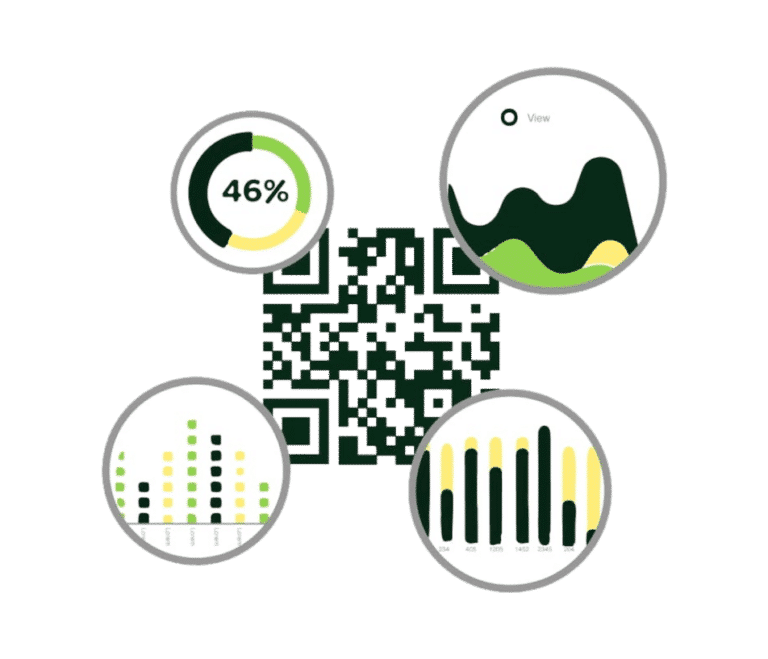 Your one-stop QR code marketing platform
From your QRcodeKit.com dashboard, take care of all your QR code marketing with as many team members as you like. Customize your QR codes with logos and brand colors and dig into the tracking data to see when and where your codes are being scanned and more.
Create QR codes that actually work for you
The possibilities are endless with a QRcodeKit.com Pro account: