It might take a while to get there, but Google's most recent QR-related endeavor, the Google Chrome QR code reader, may very well be the stepping-stone to a new way in which we can all access a QR code's content instantaneously.
Before jumping to what actually could happen if this becomes a reality, let's see what Google's got up its sleeves.
Google and QR codes
Google's no newcomer regarding the use of QR codes. As we know, they have a unique QR code generator via their URL shortening service.
Anyone who wants to shorten a specific URL can not only share it and see how many times the link was clicked on, but can also export the shortened URL as a QR code.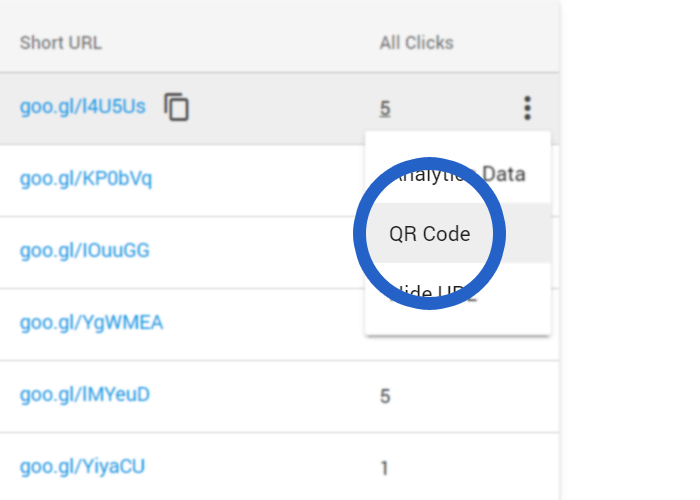 Google's QR code generator has its limits. The QR code itself can't be customized and its resolution is rather small.
Aside from that, the generator gets the job done and, above all, it proves that QR code technology is getting the attention it deserves, even from giants such as Google.
As if creating a QR code via Google wasn't enough, now the multinational technology company wants its users to scan QR codes as well. But… how?
Google' Chrome QR code reader
Which browser do you use on your mobile device? If the answer is Google Chrome, rejoice – Google's browsing app now includes a QR code reader!
The update called "Scan QR Code" is currently available for the iOS version of Google Chrome. Android users will have to wait a tad longer.
The feature itself is really simple to use. Those who have an iPhone with 3D Touch can access it by tapping Google Chrome app icon and then on "Scan QR Code" within the 3D Touch menu.
For those who have an iPhone with no 3D Touch support, opening "Scan QR Code" it's as easy as searching for it via Spotlight and tapping on the icon.
Much like Google's QR code generator, its QR code scanner app is not as robust as one might expect. It may evolve in the future, but for now, the good thing is that it scans QR codes as well as normal barcodes such as ISBN.
Speaking of the future, let's examine the following…
QR code readers in general
In order to scan a QR code with your mobile device, you need a QR code scanner that enables your smartphone's camera to decode the QR's information, thus, allowing you to access its content. So far, so good.
Nowadays, mobile device manufacturers and even carriers are encouraging QR code scanning by pre-installing barcode readers. However, this is not a standard yet; most users still have to search for a QR code scanner that is compatible with their smartphones.
These apps come equipped with a plethora of features: from history of scans to security measures. Some even pack a proprietary QR code generator.
As a side note, and since there are so many to choose from, you might want to check out our article on the best QR code readers out there.
Going back to the topic, Google Chrome's QR code scanner is, in part, a huge surprise. A mobile browser that incorporates reading capabilities is unprecedented. This could actually be more productive than the pre-installed apps we've talked about.
Being that Google utilities can be used right from the get go on all mobile devices, users would be able to scan codes via Google Chrome without having to search for and download a QR code reader.
Google Chrome's QR code scanner could, potentially, grow and even add more features. Not only that, it could also stand as an example for other companies that provide mobile browsing applications, to allow their users to scan QR codes as well.