The evolution of QR codes goes on as now the "ugly" black and white squares can be "beautified" with a few clicks of a button, leaving you with a code designed to fit into the color scheme of images, while still being visible enough for a call-to-action scanning.
QRcodeKit.com has long been the leader in QR code generator sites because they cater to over 70,000 clients, including such huge brands, such as Coke, Pepsi, Nestlé, and Volkswagen, just to mention a few, with highly functional QR codes that other QR code generator sites don't provide. Creating QR codes that are dynamic, recyclable, and open to full analytics is recognized by the corporations mentioned, as necessary for marketing success. Now QRcodeKit.com offers customizable "beautified" QR codes you can create yourself with just a few clicks.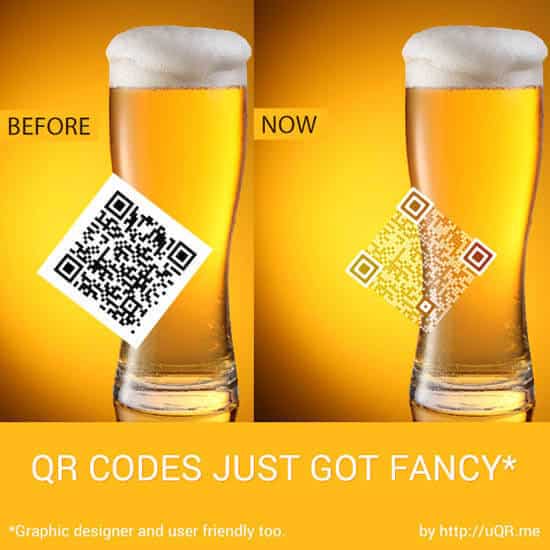 The process is simple. Upload your image, and use the color pickers to customize your QR code to the color scheme, making the QR code either POP! or sit subtly within your layout. You can even overlay your logo, round corners, and use a gradient in your code! See it update in real time until you're happy with the results, and then download in one of many formats, either raster like JPEG or PNG, or as a vector file in SVG, PDF or EPS.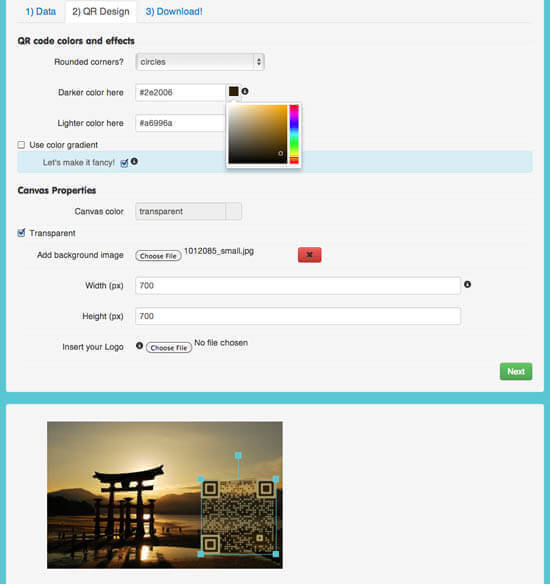 Why "beautify" a QR code? Because your ad, flyer, poster or billboard is a design, and creating a pleasing design calls more attention to the message, and looks more professional. It's the logical evolution of the 20 year-old technology.
Check out the free, open QR code generator, but remember that going Premium will allow you, depending on the plan, to manage dynamic QR codes (the ability to change their content as many times as you want, without the need to reprint), track statistics, perform batch actions, create a mobile landing page (after using the QR code generator, create a self-hosted mobile page in seconds… for free — no programming required, but if you're a coder, you'll find a cool "expert mode" to play with), and more!