Walmart is taking a bold step into the realm of mobile payments with its innovative Walmart Pay system, which leverages the versatility of QR code technology.
In our previous discussions, we've delved into how retail stores can significantly boost their appeal by incorporating QR codes as a conduit to various mobile payment options, including credit cards and PayPal accounts. As we approach the bustling holiday season, this tool becomes indispensable. It not only saves customers valuable time, sparing them from long checkout lines but also liberates them from the need to carry physical wallets, all while ensuring secure transactions through the use of QR codes.
Now, the exciting part is that this isn't just a theoretical concept—it's a practical reality. Walmart, a global retail giant with a presence in numerous countries, is rolling out its brand-new mobile payment system, Walmart Pay. This system harnesses the full potential of QR codes to offer customers a seamless and efficient shopping experience. Initially launching this month in Bentonville, it's poised to expand across all of its 4,600 stores nationwide next year. Walmart Pay represents a significant leap towards the future of retail, where the checkout process is swift, convenient, and secure, thanks to the power of QR code technology.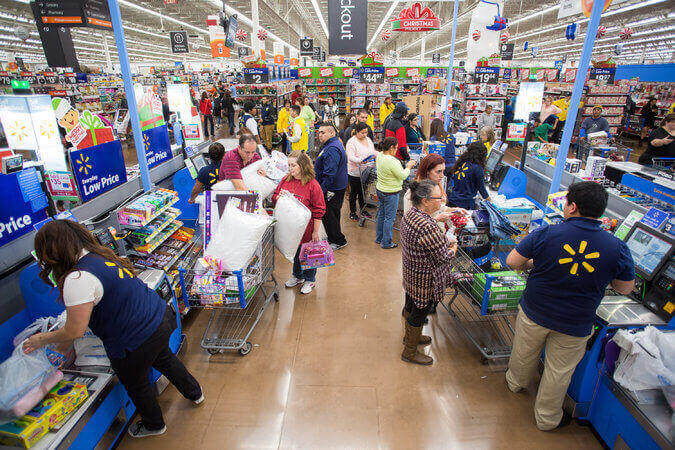 Walmart's idea
The idea behind this QR endeavor is to bridge e-commerce with in-store shopping. While this is not a new trend, it sure has established itself, outperforming other technologies such as near field communications (used by Apple Pay and Android Pay), which is not widely supported by merchants. Walmart, well aware of this, opted to develop their mobile payment system based on QR codes, challenging the aforementioned NFC technology that tech-giants such us Apple and Google use.
More so, Walmart Pay's strength lies in its compatibility. Others work only with their respective operating systems, while Walmart's works with all of them. Here's what Daniel Eckert, senior vice president for services at Walmart U.S., said in regards to this subject:
"When you look at these things, the customer has constraints put upon them, and that creates frictions and seams in the shopping experience. But Walmart Pay works with any smartphone and almost any payment type."
How does it work?
To use Walmart Pay, customers have to download the app and choose a payment method. If they already have the app, they won't have to re-enter their information. Once that's done, at the cash register, customers simply have to take out their phones and scan the QR code, which is connected to their product baskets. Easy as pie! And not only that; Walmart is linking its payment app to other features such as price comparison charts to help customers choose wisely.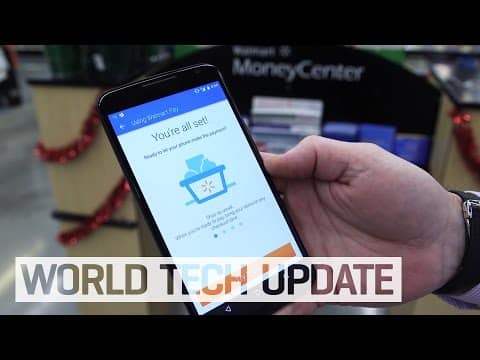 Walmart Pay stands as a shining example of the numerous successful QR code implementations, highlighting precisely why this technology remains relevant in our digital age. It prompts us to take a moment to reflect on the remarkable evolution of our mobile devices. Today, our phones have transcended mere communication tools; they have become smart, an integral part of our daily lives. With them, we can seamlessly access the vast expanse of the internet and efficiently tackle a multitude of tasks. This symbiotic relationship between our digital interfaces and the tangible world has unlocked a realm of infinite and innovative possibilities.
At the heart of this transformative bridge stands the QR code. While alternatives like Augmented Reality (AR) and Near Field Communication (NFC) have emerged, QR codes have proven their resilience over time. They endure not just because they are cost-effective and secure, but also because they have earned recognition from people worldwide, much like our indispensable smartphones. In this era where convenience, security, and connectivity are paramount, QR codes remain a steadfast and trusted tool, bridging the virtual and physical realms with unmatched reliability. As we continue to explore the boundless potential of technology, QR codes stand as an enduring symbol of efficiency and accessibility in our ever-evolving digital landscape.