Best practices for QR codes on vehicles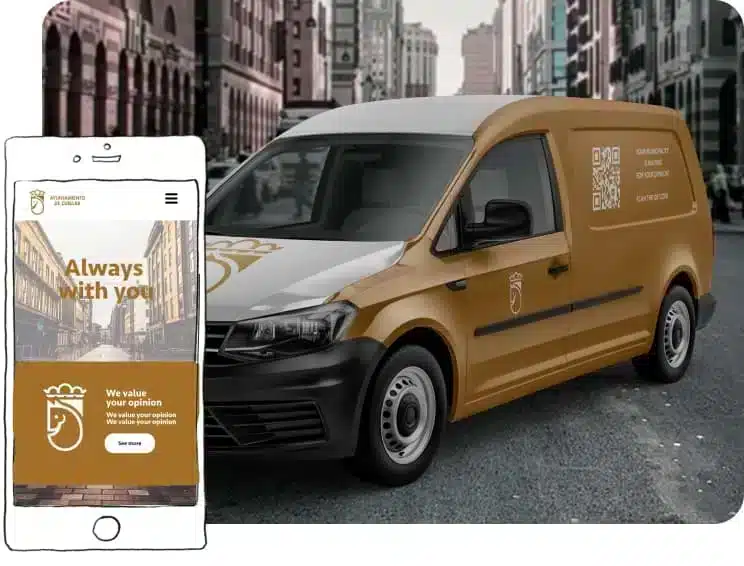 1. Increase the ROI of your branded vehicles
Branded vehicles are a great way to get the word out about your business. Wherever your vehicle is, there are bound to be folks checking it out. But, as with any other form of advertising, branded vehicles alone are passive forms of advertising.


Having QR codes on vehicles as part of the branded wrapping turns them into active advertising. The beauty of active advertising is that it promotes interaction with your brand. When viewers of your branded vehicle take action to scan your QR code, they are more likely to become fans and followers.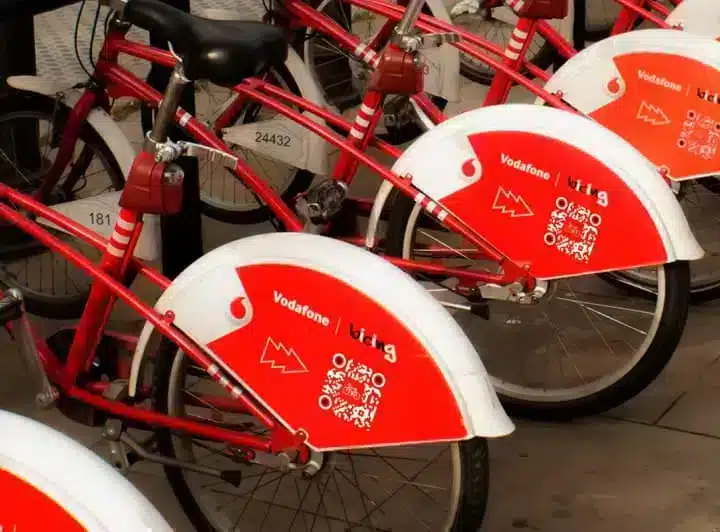 2. Track your path to success
Dynamic QR codes on vehicles provide you with some basic analytics that will help you determine the relative ROI of your campaign and where you need to make adjustments to boost that ROI. The data our codes give you include when and where your codes were scanned along with how many new and total scans they collect throughout a given day. Plus, they tell you what types of devices and operating systems were used to scan them.


This is real time data you get. Someone scans your code, that scan immediately shows up in the numbers. Download your data into reports to share with your team so everyone knows how amazing your QR codes on vehicles are doing.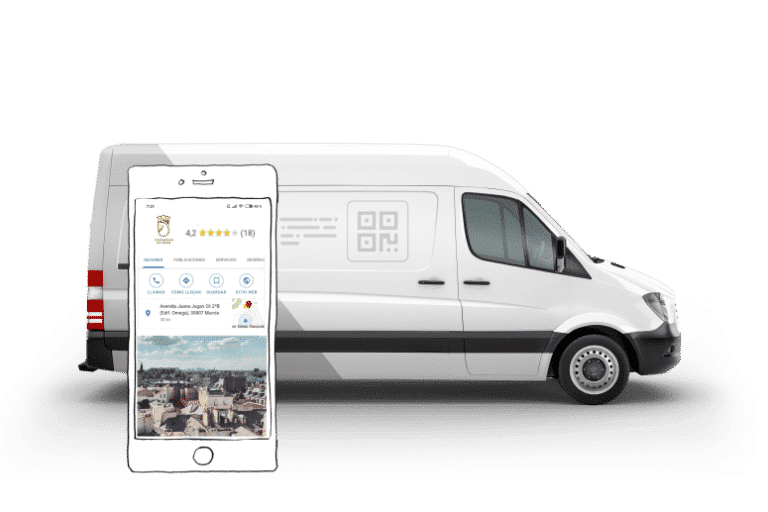 QR codes on Vehicles: the benefits
Get the attention of people stuck in traffic, pedestrians out for a walk and cyclists doing their thing. If anyone who passes by your vehicle requires your services, they may just take out their phones and scan your code.
How to generate QR codes
on vehicles

1. Register for a 14-day free trial with QRcodeKit.com and choose the type of QR code you want on your vehicle.

2. Enter the necessary information for that QR code type.

3. Customize your QR code by editing the short URL and creating a template for it. Add your brand's name, logo and colors.

4. Download your QR code in the file format you need. (We can help you choose the right one.)

5. Integrate your newly-created QR code into your vehicle design.

6. Watch the magic happen.
Remember that these are dynamic QR codes and that means you can change them at any time. Update the content they link to or even change the type of code they are entirely without having to reprint them. They're so versatile!
Turn your vehicles into interactive objects
Do it correctly with QR codes on Vehicles
There are a few tricks of the trade you can use to enhance your experience with QR codes. Follow these guidelines and your QR codes will get more scans.
Real life examples of QR codes on vehicles
Check out some applications for QR codes on vehicles