Best practices for QR codes on clothing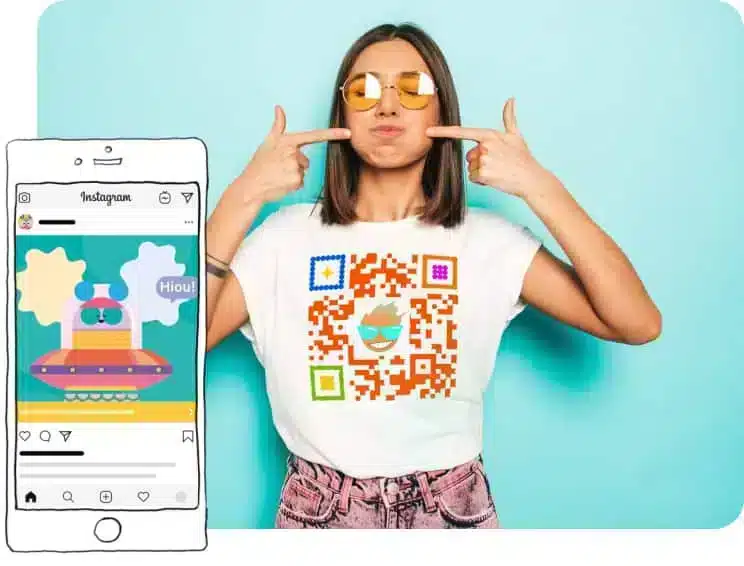 1. Give customers a preview
Shoppers like to know how something is going to look on them. Give them a preview of what the garment looks like on various body types by connecting a Mobile Page QR code on the garment's label to a series of photos of different models wearing it.


Invite shoppers to view your other fashionable offerings with a Website QR code that takes them to your site where you feature your latest line up or with a Social Links QR code that gives them the opportunity to connect with your social media accounts.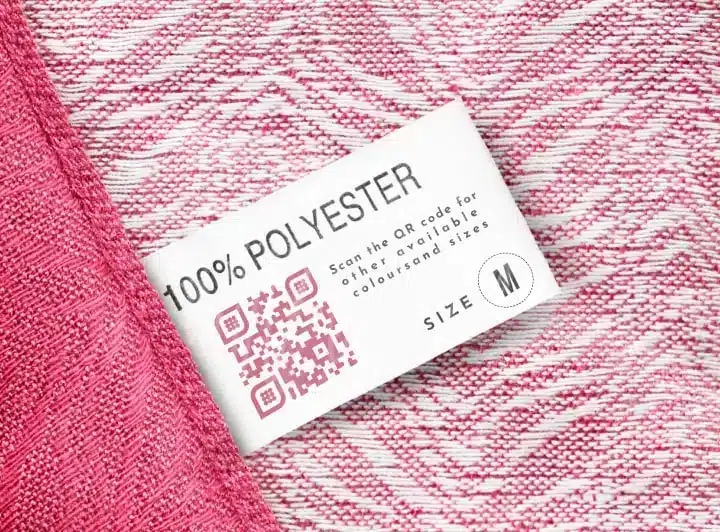 2. Tell the clothing's story
Connect a YouTube QR code to a video about the clothing's journey from inspiration to finished piece, making sure to address how the materials are sourced and how the pieces are assembled. This type of transparency is much appreciated in the fashion world now, with so many people concerned about the ethics of the clothing they're wearing. Show your customers that you're a conscious brand with the help of QR codes on clothing.
Boost sales by putting a Website QR code onto the labels of your garments. That way, customers can scan it and shop directly from your store. If the retailer does not have the customer's size or preferred color, they can still buy it directly from your ecommerce site and check out what else you have to offer.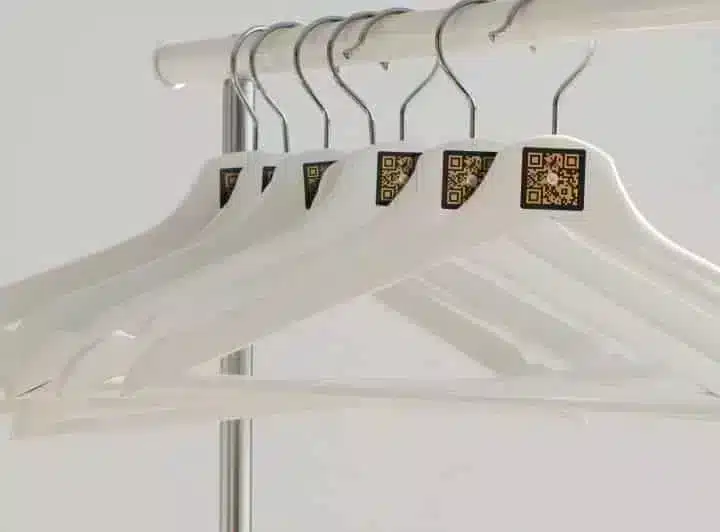 4. Drive traffic to your causes
Clothing brands are going beyond simply being ethical. Now, they're spearheading socially conscious campaigns to help with issues ranging from environmentalism to inequality. QR codes on clothing help to drive traffic to these campaigns. Use a Website QR code printed on a label to invite visitors to participate or connect a Social Links QR code to your accounts to collect followers and get them involved through your social media.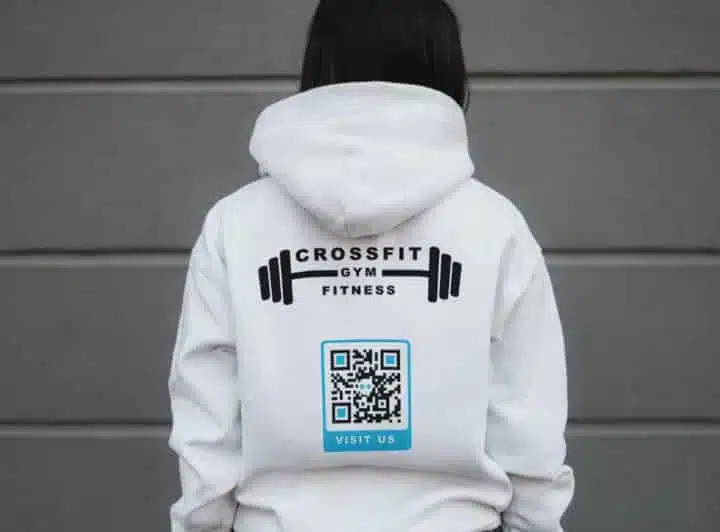 Printing a QR code on clothing's labels is one thing, but you can also print a code right on the clothing itself. Put a Google Reviews QR code on your business uniforms to collect that all important feedback. Promote your business' app on shirts by having an App Stores QR code on the sleeve that visitors can scan.


Personal trainers and others who provide one-on-one service can have a Website QR code lead to a booking site so guests can book their services with a simple scan. Hand out free promotional shirts at events with Social Links QR codes that can increase your follower numbers.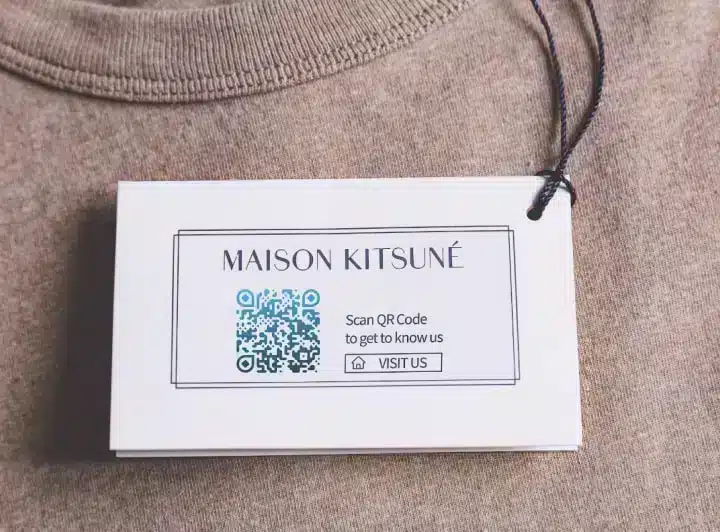 6. Test, track and optimize
Customize your QR code with colors and shapes that match your brand. Add a gradient for a beautifying effect and change up the URL so it says something meaningful to your brand. When you're done, test your code to make sure it's scannable. Release it into the world and let those tracking numbers do their job. They tell you when and where your code has been scanned along with how many new and total scans it receives. Take this information and optimize your QR code campaigns to get an even bigger bang for your buck.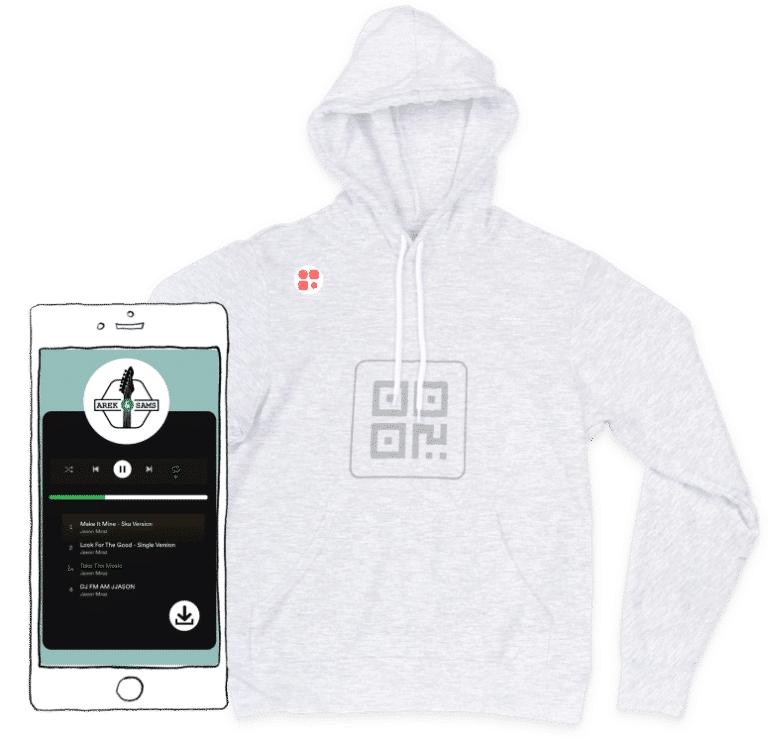 QR codes on Clothing: the benefits
More and more people are concerned with how the raw materials in their clothing are sourced, how the clothing is manufactured and what goes into the design phase of their garments. QR codes on clothing offer a fun and creative way to let consumers get a peek into how their clothing is created so they can feel even better about wearing it.
How to create QR codes
on clothing

1. Register for a 14-day free trial with QRcodeKit.com and choose the type of QR code you want on your piece of clothing.

2. Enter the necessary information for that QR code type.

3. Customize your QR code by editing the short URL and creating a template for it. Add your brand's name, logo and colors.

4. Download your QR code in the file format you need. (We can help you choose the right one.)

5. Integrate your newly-created QR code into your piece of clothing design.

6. Watch the magic happen.
With dynamic QR codes, you can change the content of them at any time without having to reprint them.
Turn your clothing pieces into interactive objects
QR codes on clothing done right
Try these helpful tips to get the most out of your QR codes when you pair them with clothing.
QR codes on clothing ideas