Best practices for QR codes on table tents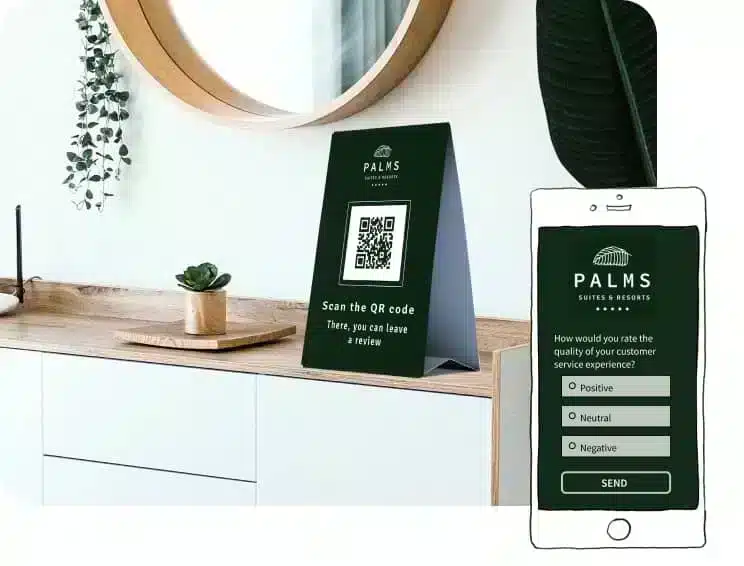 1. Fit more info on a small space
As useful as table tents are, they do have limited space. This is where QR codes on table tents come in extra handy. They take that limited space and make it unlimited. A Website QR code, for example, can take guests to whatever URL you want. This opens up a world of possibilities: give your guests the opportunity to review your establishment while the excellent customer service they've received is fresh in their minds by putting a Google Reviews QR code onto your table tent along with a call to action (CTA) asking them to leave a review.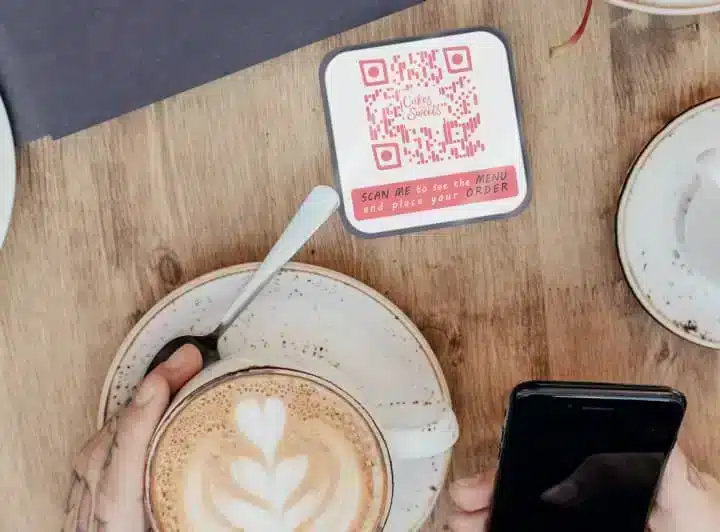 If you run a restaurant, there is a 100% chance someone has taken a photo of one of your dishes and posted it on social media. Tap into this free form of advertising by putting a Social Links QR code on your table tent so visitors can scan it and instantly connect with your restaurant by choosing the social platforms they prefer from a list of all your available accounts. Ask them to tag you in their posts and enjoy that influencer lifestyle.
Table tents aren't just for restaurants, though. Plenty of retail outlets use them at their checkout counters. Put a tent with a Social Links QR code by your check out and get yourself some new followers.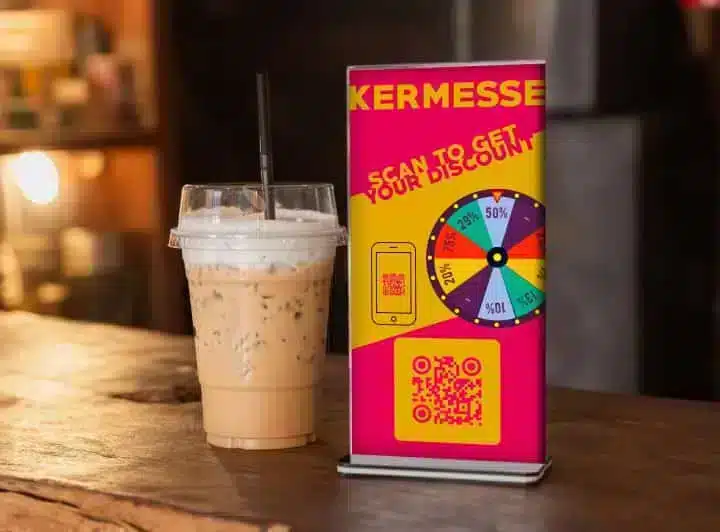 If you have an app to promote to your customers, QR codes on table tents are a helpful way to do that. Place them around your establishment with a CTA asking visitors to scan them and download your app. The best part is that it doesn't matter if visitors use an iPhone or an Android to scan the code because it will detect the operating system and take them to the appropriate app store. That's one smart little code!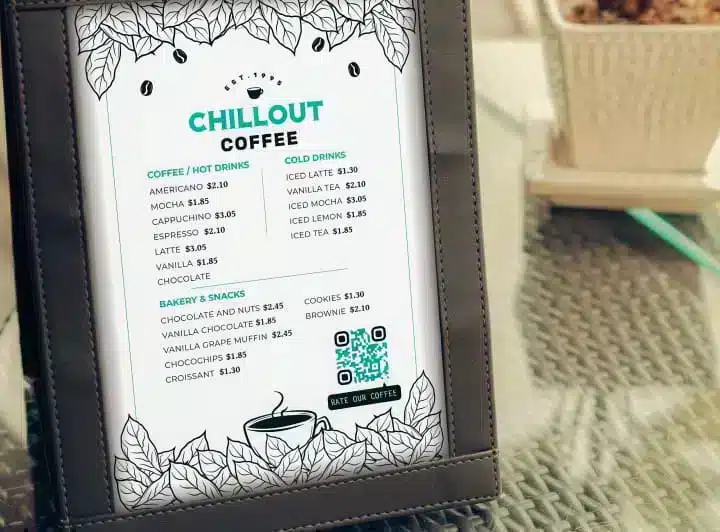 4. Track your marketing prowess
A key feature of dynamic QR codes on table tents is their tracking information that consists of when, where and how many times they were scanned in a day (including how many of those scans were new). If that's not enough, they also tell you what type of device and operating system was used to scan them each time.


If you have a team, download all this real-time information into a report to share with them and then brainstorm ways you can use this data to help you increase scans. They're a marketer's dream come true!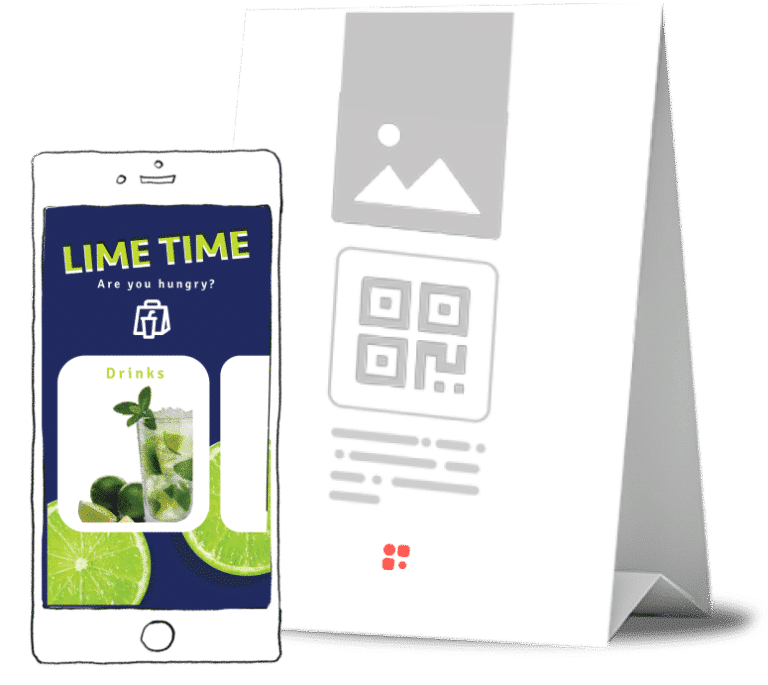 QR codes on Table Tents: the benefits
We're all familiar with table tents, those little triangular up-sellers that sit on tables and provide visitors with more information (and maybe try to get them to buy more). Think of them as miniature billboards.
When done right, they can help you:
– Increase brand awareness.
– Send traffic to your event booth.
– Promote your exclusive offers.
– Initiate networking opportunities for you.
– Enhance your menus.
– Facilitate easy access to your products and services.
Together, table tents and QR codes make a superb promotional pair."
How to generate QR codes
on table tents

1. Register for a 14-day free trial with QRcodeKit.com and choose the type of QR code you want on your table tents.

2. Enter the necessary information for that QR code type.

3. Customize your QR code by editing the short URL and creating a template for it. Add your brand's name, logo and colors.

4. Download your QR code in the file format you need. (We can help you choose the right one.)

5. Integrate your newly-created QR code into your table tents design.

6. Watch the magic happen.
These are dynamic QR codes, remember. That means you can change them on the back end any time you want without having to reprint them. Just edit and go!
Turn your table tents into an interactive marketing tool
QR codes on table tents and the art of doing it right
There are a few rules (more like guidelines, really) about using QR codes on table tents that will make them even more effective than they already are.
QR codes on table tents take promotion to the next level