Get inspired to start using
QR codes for publishers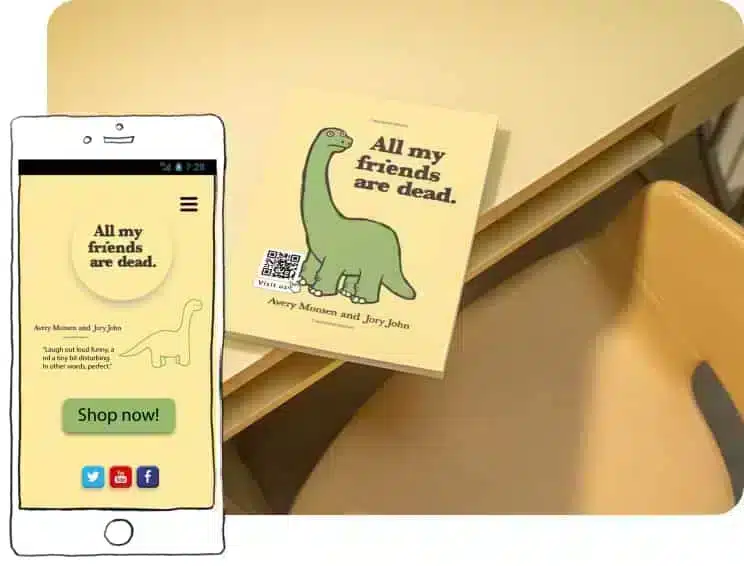 QR codes for publishers connect you with your fans
Enhance the way readers interact with your publishing house, improve book sales and increase attendance at your events. Incorporate QR codes for publishers into your marketing strategy.
See how to use QR codes for publishers to help you make a giant leap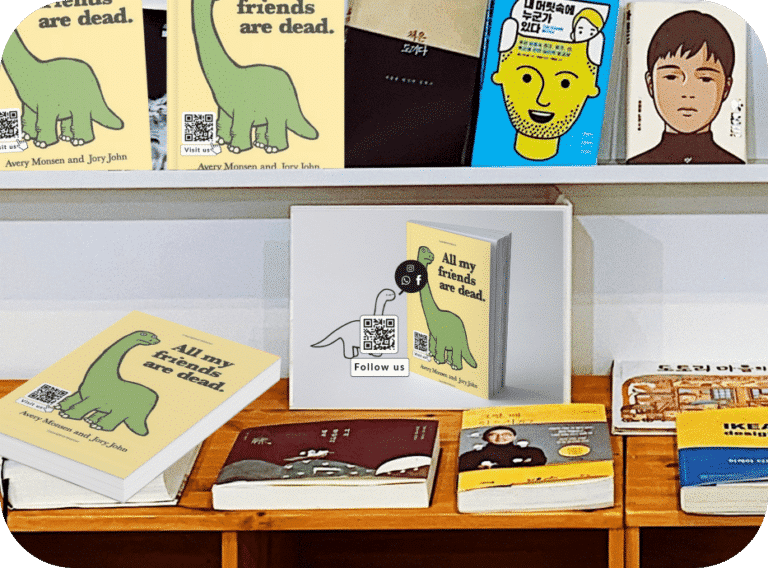 Provide readers with previews
When promoting your latest work, use a Download file QR code that is connected to a PDF with excerpts from the book. Interested readers can scan the code and download the PDF to their phone and read it at their leisure. If there is an audio version of the book to promote, connect the QR code to an MP3 file instead so readers can download it to their phones and listen to it.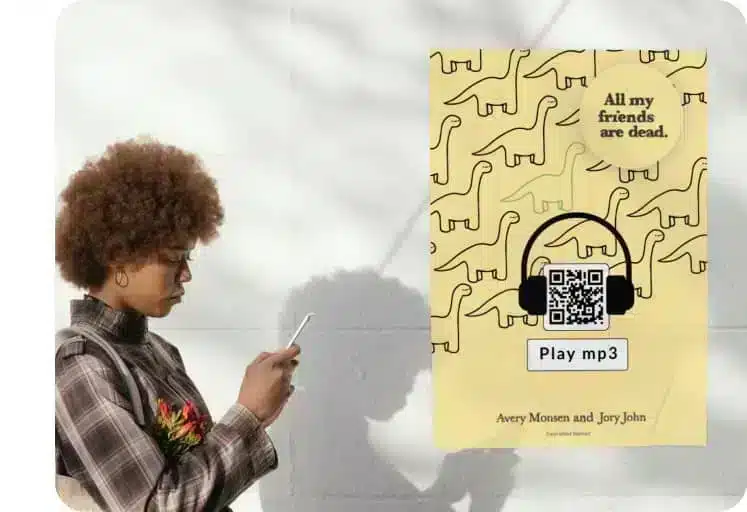 Give readers a convenient way to keep up to date with all your future events like author readings and book signings by using a Mobile Page QR code that is linked to a mobile page you've turned into an events calendar. The mobile page is completely editable. Using the intuitive editor, you can add text, photos, videos, links and lists to the page. Print the code on the inside cover of all your books and update the events list regularly so readers can scan it at any time and see what's going on. If you have an online events calendar already, use a Website QR code to link to your existing events calendar. Either way, it makes it easy for readers to keep up to date with your updates.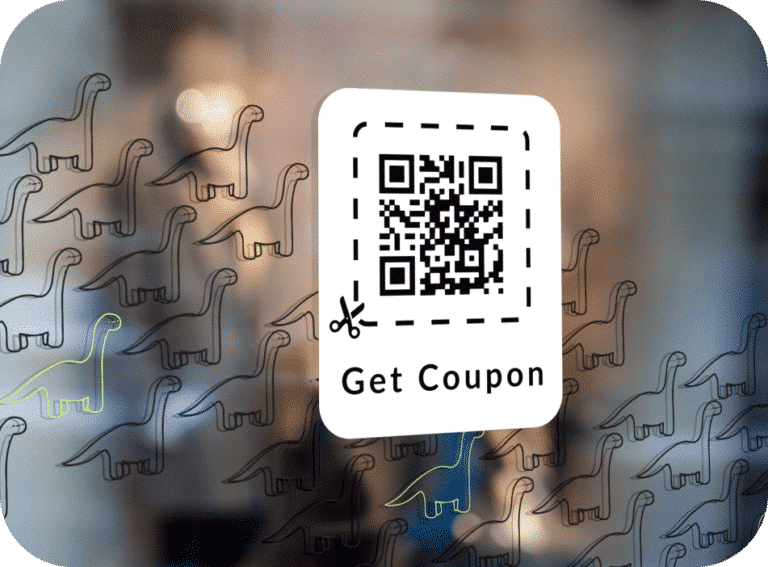 Bookworms love a deal, just like everyone else. Connect QR codes for publishers to a Coupon QR code with a discount and print it in your books or magazines so readers who buy them can save money on their next purchase. Use the codes in all your promotional material to try and entice new readers. Change the coupon once in a while to keep the discount fresh and exciting and keep those scans coming in.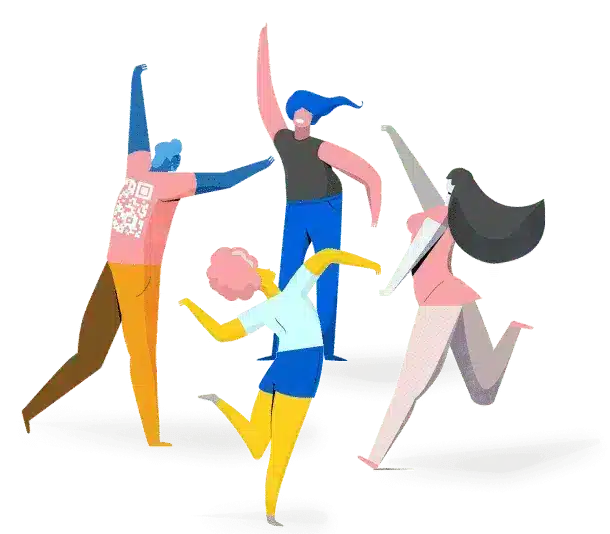 Join 350,000+ happy users!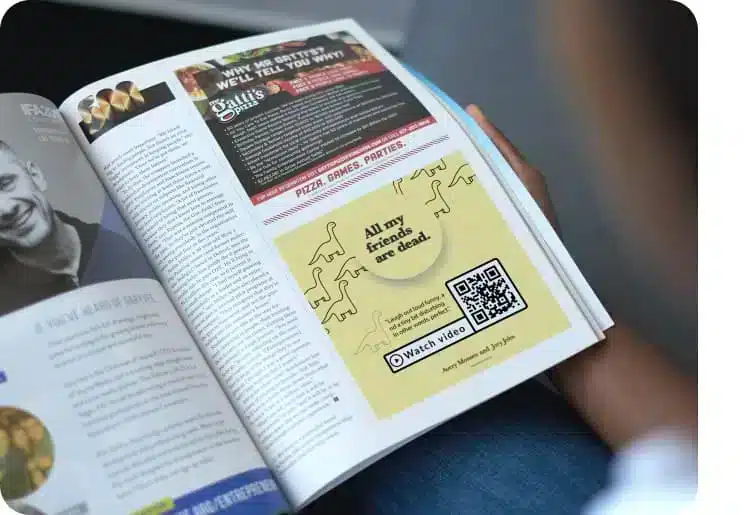 Showcase your book trailers
Breathe life into your ads with YouTube QR code linked to book trailers. With a scan, readers can see the promotional video and decide if they want to buy the book. For even more interaction, connect the QR code to your entire YouTube channel and let readers choose which videos they want to watch. You can feature author interviews and behind-the-scenes content that delves into the writer's creative process.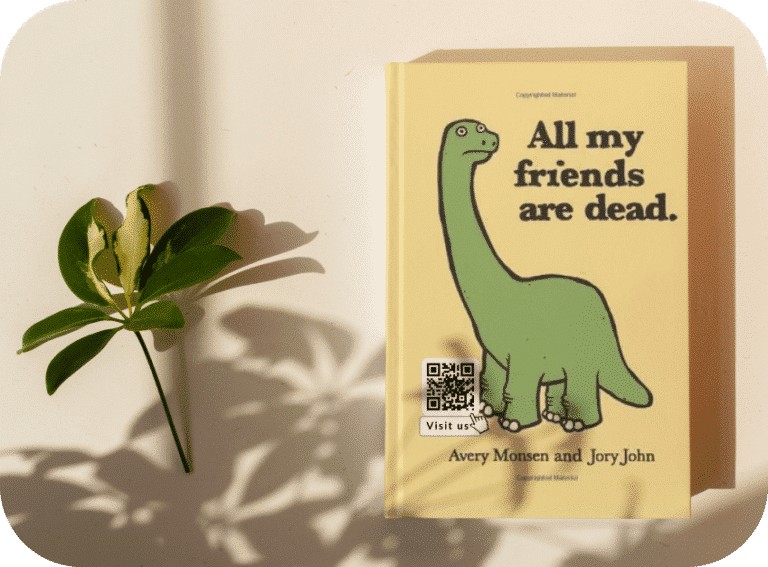 If your publishing house publishes in multiple languages, direct readers to the website version of their choice using QR codes for publishers with a Multi-Country Links QR code. This QR code is ideal for international companies that have multiple versions of their website in a variety of languages. When a reader scans the code, it detects what country they're in and takes them to the corresponding version of your website. If someone scans the code in a country that does not have a corresponding version of your site, they are taken to a landing page that lists all the available versions of your site. There, they can choose which one they want to visit. Or, you can set a default site to go to.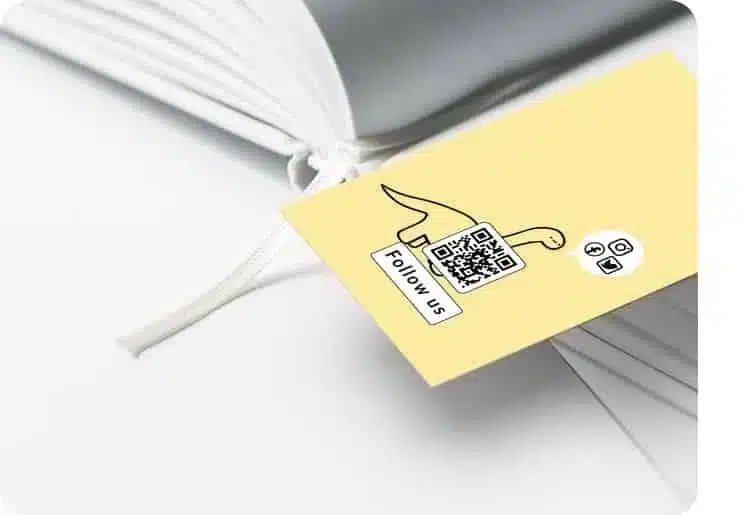 Help your authors grow their social media presence by printing a Social Links QR code in their books. Readers can scan the code and see a list of all the author's available social media accounts to follow (even TikTok). Readers can then choose which ones they want to follow the author on. Print one for your own publishing house in your ads so you can also collect those all-important followers.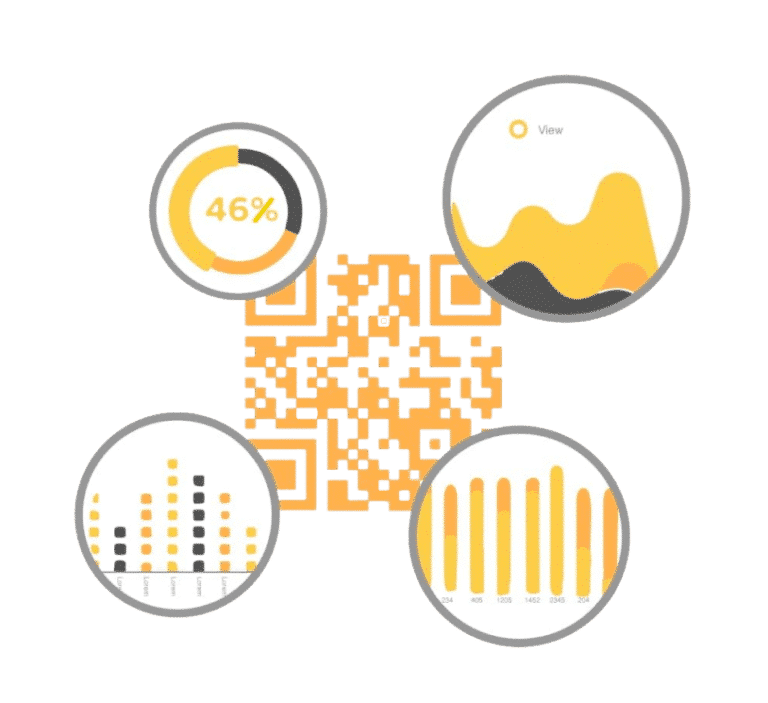 Your one-stop QR code marketing platform
From your QR Code KIT dashboard, take care of all your QR code marketing with as many team members as you like.
Customize your QR codes with logos and brand colors and dig into the tracking data to see when and where your codes are being scanned and more.
Create QR codes that actually work for you
The possibilities are endless with a QR Code KIT Pro account: