Discover what QR codes for religion can do to promote beliefs and engage young people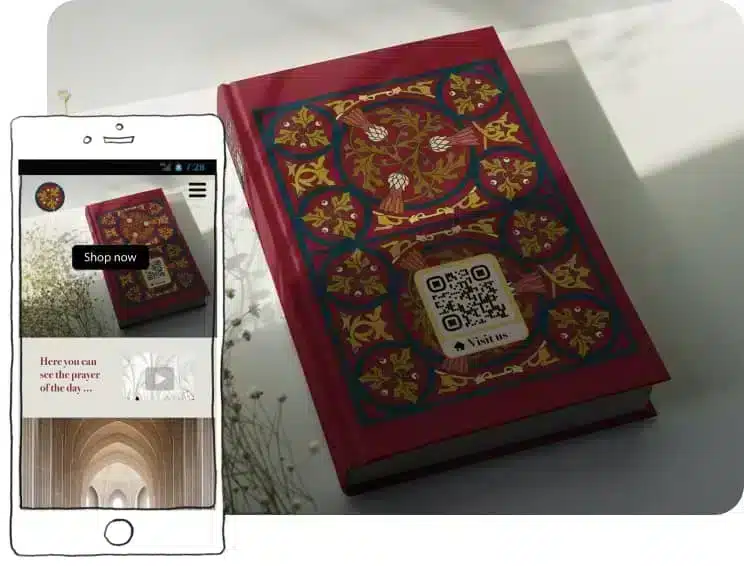 QR codes for religion help you grow your flock
Whether you run a church, mosque, synagogue, temple, bible camp, faith-based nonprofit or any other kind of religious organization, QR codes for religion can help you attract followers and spread your message.
Have a look at various ways to use QR codes for religion and get inspired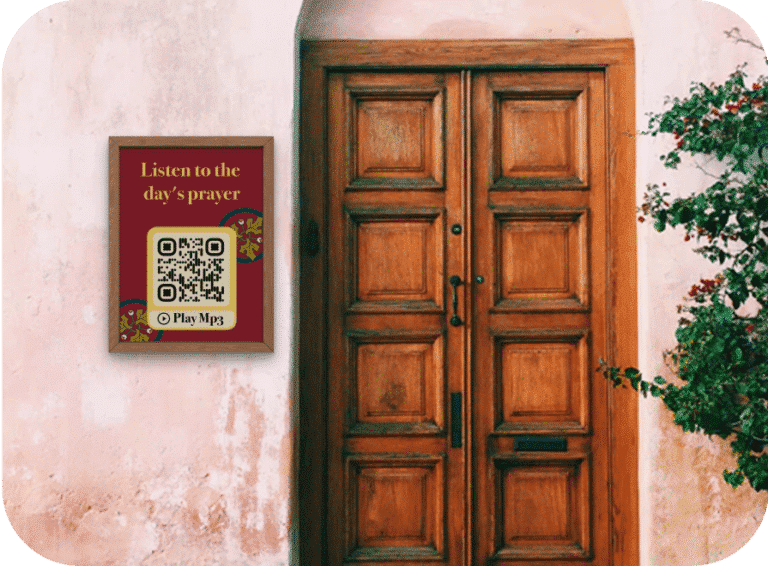 Daily devotions can be a big part of reinforcing followers' faith. With a Download file QR code, you can give followers a daily dose of religious wisdom for their lives. Upload a new PDF on a regular schedule with devotions that followers can read each day. Or, opt for an MP3 file so followers can listen to religious readings and lessons you have to teach.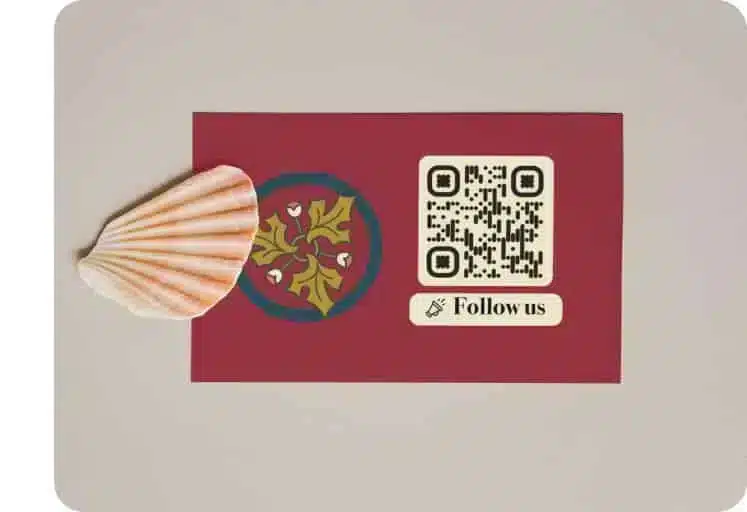 If your religious organization has a social presence, this is an excellent way to reach a new audience. Use QR codes for religion with a Social Links QR code to draw in new followers. When folks scan the code, they'll be taken to a landing page that lists all your accounts. They can then choose which ones they want to follow you on. Use the code on any promotional materials you have and watch your follower numbers climb.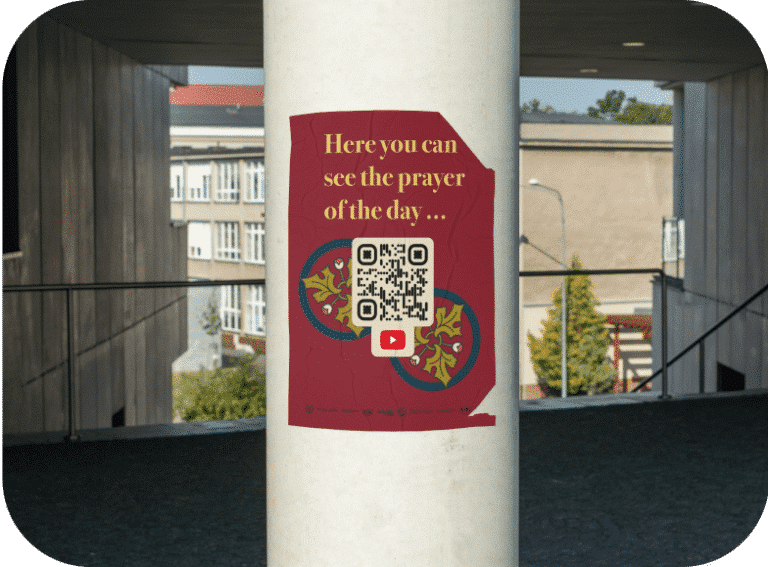 Many people nowadays prefer to watch videos. If you give sermons or religious talks, record them and upload them to YouTube and use a YouTube QR code to help disseminate them to followers who cannot attend in person. Put the codes on your promotional materials and ask your current followers to share it to try and attract new ones. Change the video the code links to after each talk you give so it's always current.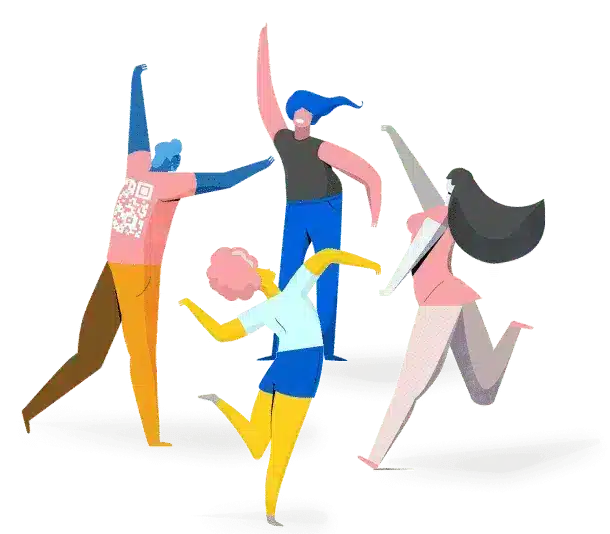 Join 350,000+ happy users!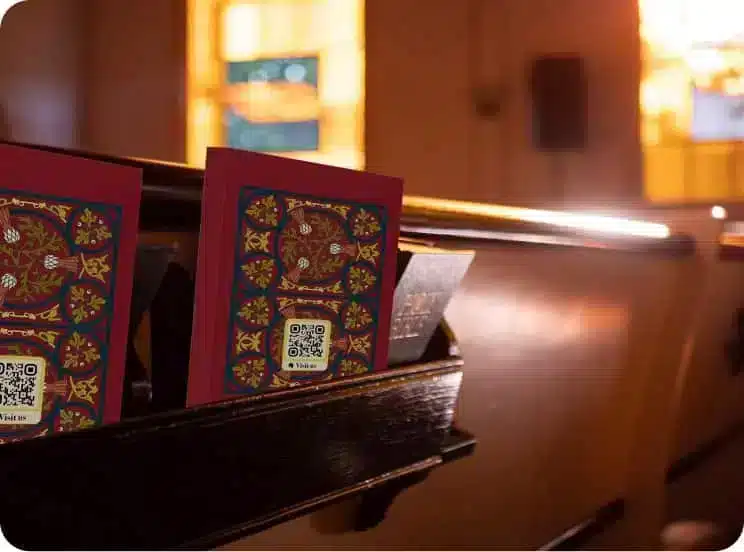 Show people what you're all about
Create QR codes for religion with a landing page QR code and edit the mobile page to showcase your religious organization. The pages can be edited with photos, videos, text, links and lists. If you run a bible camp, let parents and kids know the fun that awaits them. If you're a nonprofit, give prospective followers a behind-the-scenes look at how you help others. If you run a religious bookshop, set up the mobile page like a business page to attract customers. Edit it any way you like and distribute it on any printed promotional material you have. Use the short URL for digital promotion. Clicking or tapping the short URL acts the same as scanning the code.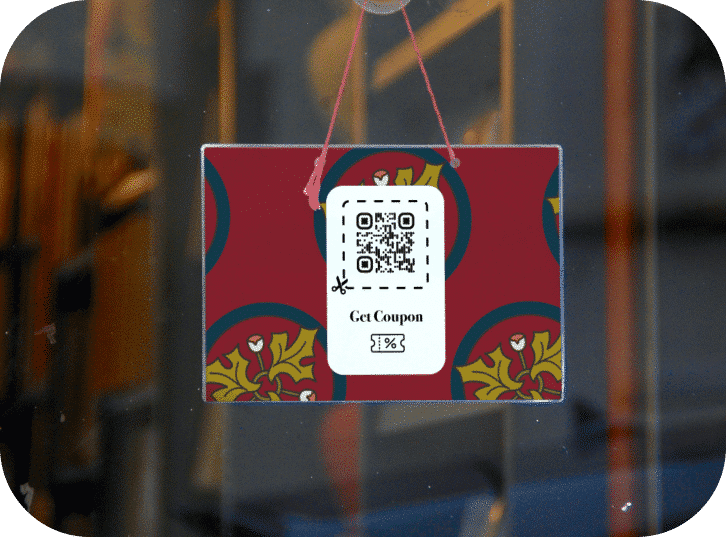 Provide coupons to your followers
If you have a religious based retail shop, distribute a Coupon QR codes in your marketing and promotion to draw in new customers. When guests scan the code, they can access whatever amazing deal you're offering. Change the coupon to keep it fresh and exciting for customers.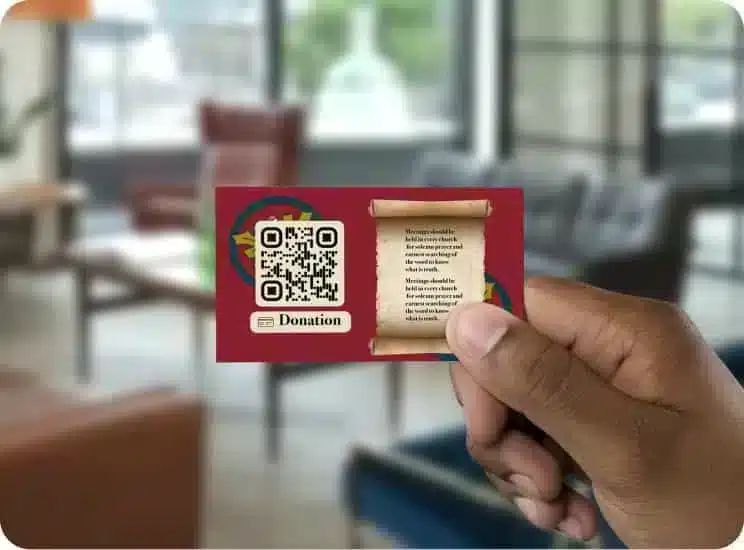 Give followers a way to give
Give your followers a way to donate to your religious organization even if they can't be at your place of worship or where you conduct your services in person. QR codes for religion with a PayPal QR code will allow them to give you a donation from wherever they scan the code. Print it in pamphlets and give them to your followers so they always have a way to support you and your causes.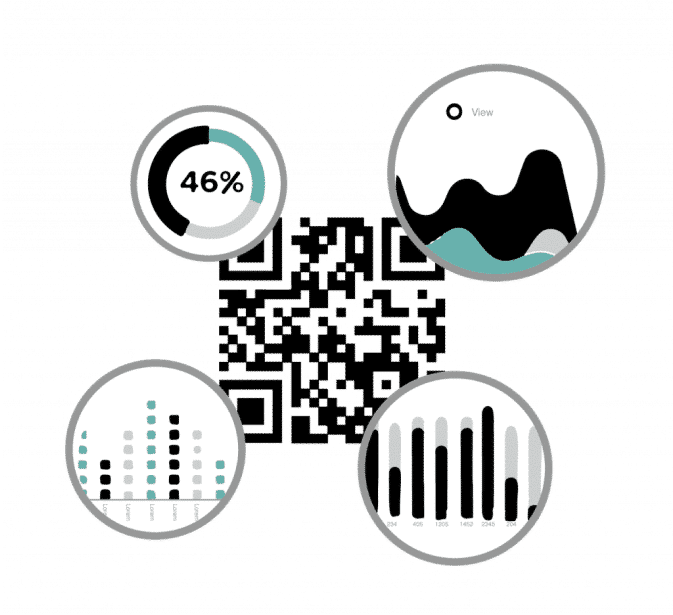 Your one-stop QR code marketing platform
From your QR Code KIT dashboard, take care of all your QR code marketing with as many team members as you like.
Customize your QR codes with logos and brand colors and dig into the tracking data to see when and where your codes are being scanned and more.
Create QR codes that actually work for you
The possibilities are endless with a QR Code KIT Pro account: