Best practices for QR codes on windows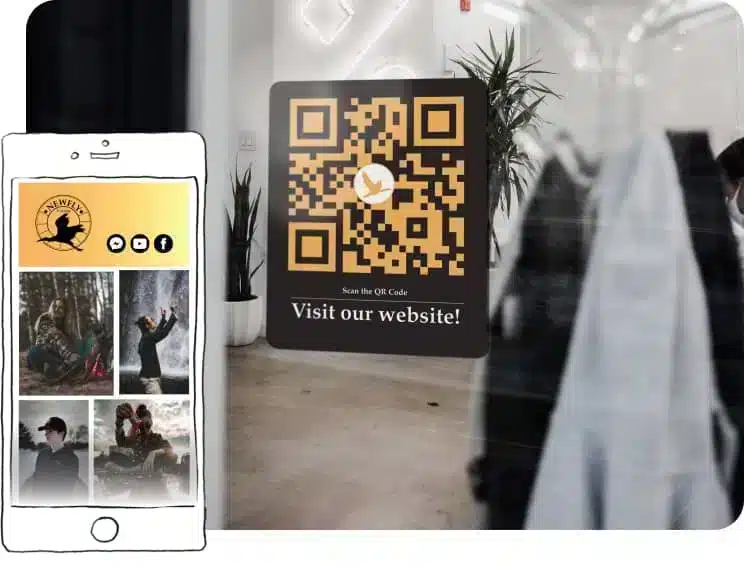 1. Enhance consumer experience
Even before they get into your business, QR codes on windows engage customers by inviting them to scan the codes and find a world of online content waiting for them.
Invite them to follow you on social media with a Social Links QR code that lists all of your profiles and lets customers choose which ones they prefer. Put a seasonal catalog in the palm of their hands with a Download File QR code linked to a PDF version of your catalog. Or, keep things online and use a Mobile Page QR code to take visitors to a specially designed landing page. We host the mobile page for you. You don't even need to know how to code.
Our dynamic QR codes on windows provide you with valuable metrics to keep track of how well your campaign is doing. There is info about when the codes have been scanned, where they've been scanned (perfect for when you have locations in multiple cities or countries), how many times they've been scanned, along with how many new and total scans they've received. They even tell you what type of device and operating system has been used to scan them.
The data is always up-to-date because it's delivered in real time. Download data into a nifty report and share it with your team.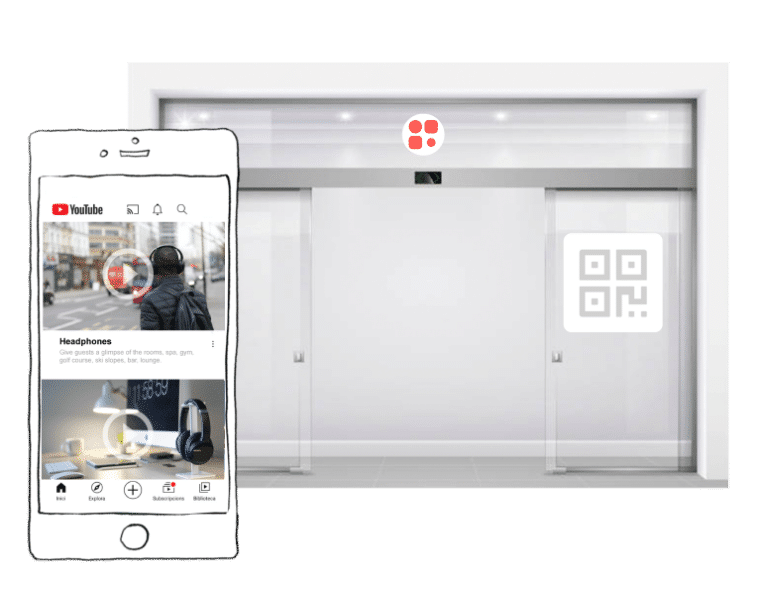 QR codes on windows: The Benefits
QR codes are common enough now that when shoppers see them, they generally know what to do (scan them). Use the general public's familiarity with QR codes on windows to your advantage by adorning your shop windows with them along with a call to action (CTA) to give shoppers and passersby a link to your amazing online content.
How to generate QR codes
on windows

1. Register for a 14-day free trial with QRcodeKit.com and choose the type of QR code you want on your window.

2. Enter the necessary information for that QR code type.

3. Customize your QR code by editing the short URL and creating a template for it. Add your brand's name, logo and colors.

4. Download your QR code in the file format you need. (We can help you choose the right one.)

5. Integrate your newly-created QR code into your window design.

6. Watch the magic happen.
These are dynamic QR codes, so they can be changed and edited on the back end as many times as you need. Change what they connect to or even alter the type of QR code they are. We're talking complete flexibility here.
Turn your windows into interactive objects
Tips and Tricks for QR codes on Windows
There are a few consistent guidelines you can follow to ensure you get the most out of your QR codes. Follow these and you'll increase your scan count.
Check out QR codes on windows in action