Scroll through for plenty of ideas on how to use QR codes for business consultants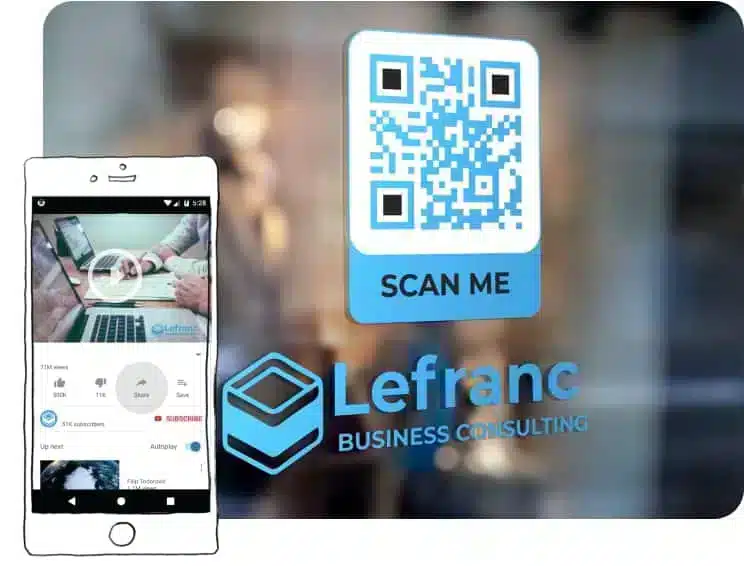 Give a boost to your firm with QR codes for business consultants
Reach new clients, showcase your expertise and set an example for the businesses you're helping by utilizing QR codes for business consultants in your marketing and promotion. Once you start using them, you'll realize that QR codes are highly useful at getting leads to interact with your brand, quickly turning them into paying customers.
Take your business consulting firm to the next level with QR codes for business consultants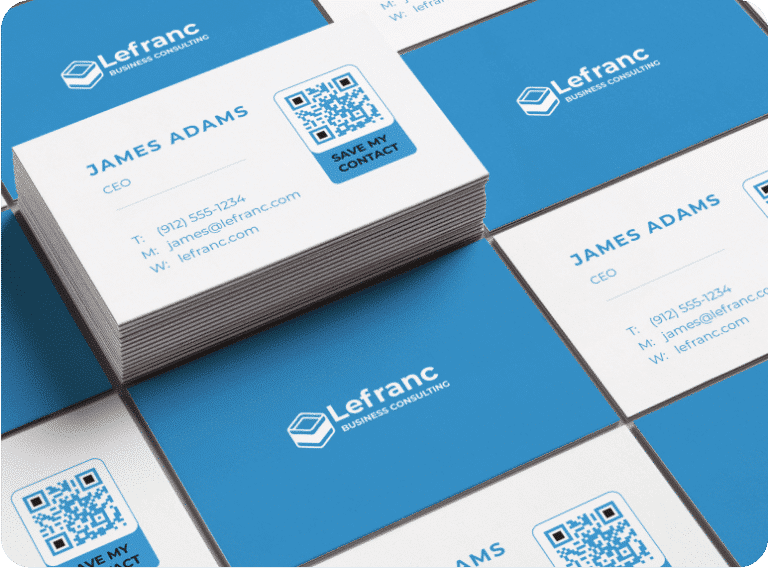 Business cards are awesome, but they tend to get lost, forgotten or even just discarded. Using QR codes for business consultants with a vCard QR code, new contacts and existing customers can download your information straight to their phones with a quick scan. If any of your contact information changes, you can simply update the content the code connects to in your QRcodeKit.com account. It's almost too easy!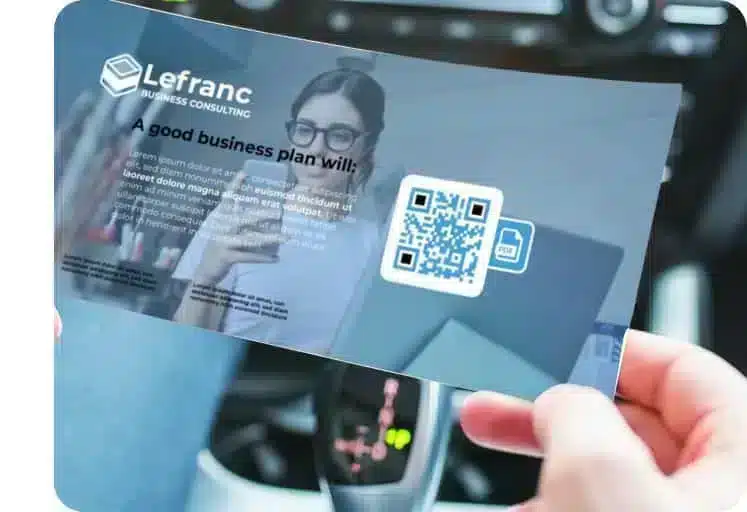 Flyers, brochures, and other printed materials are fantastic for showing prospects what you can do for them, but they have limited space. Rather than cluttering up your printed promotional material, use QR codes for business consultants that extend them. Create a PDF that gives prospects the complete picture of what you can do and connect it to a Download file QR code so prospects can scan the code, download the PDF, and read about your full capabilities.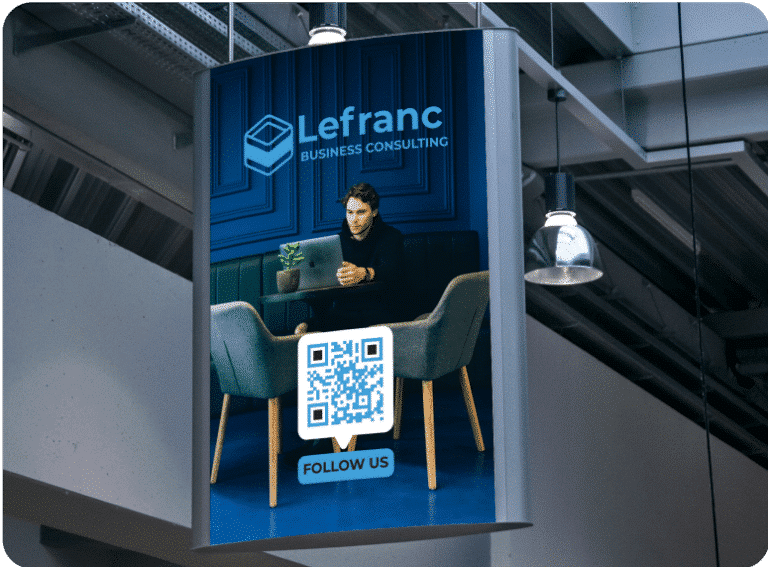 Rapidly grow your network
Social media is a crucial networking tool in the 21st century and collecting followers is the key to being successful on the various platforms. Make it easy for folks to follow you by using a Social Link QR code, which shares all your social media accounts at once.
Print it on your pamphlets, on a banner, on a standup ad at a trade show booth or on posters around town. Anyone who wants to keep up to date with your business can scan the code, choose the platforms they prefer and follow your business.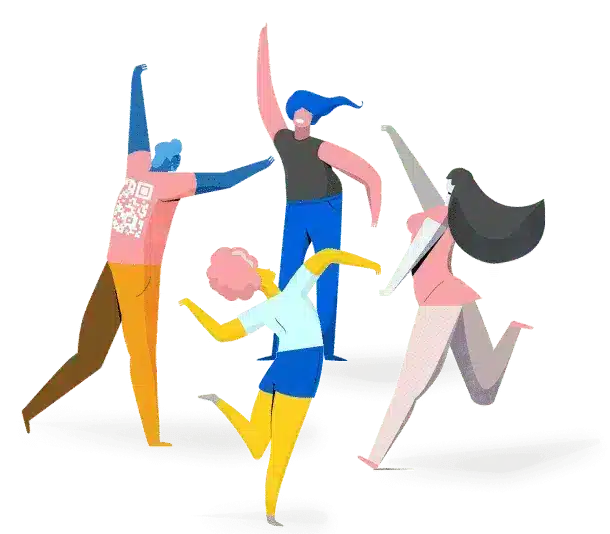 Join 350,000+ happy users!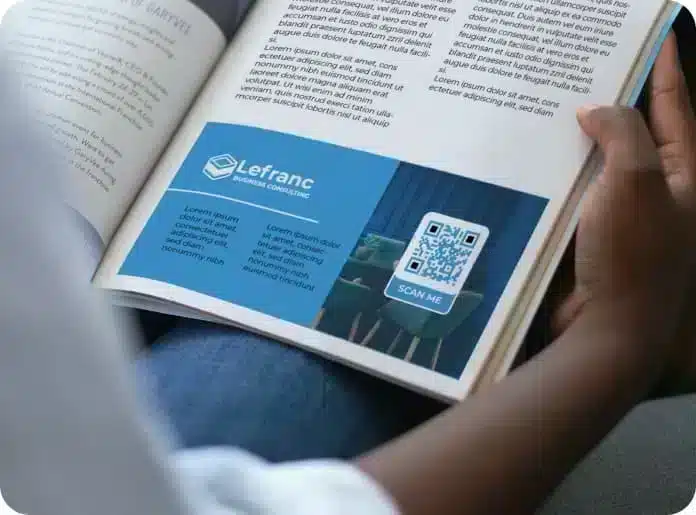 The most important assets for business consultants are their knowledge and expertise. Make a series of videos that feature all the experience you've gained through the years and upload them to your YouTube channel. Connect your channel to a YouTube QR code and share it with prospective clients so they can see the full extent of your knowledge base. When they see what you can do for them, they'll take the plunge and become customers.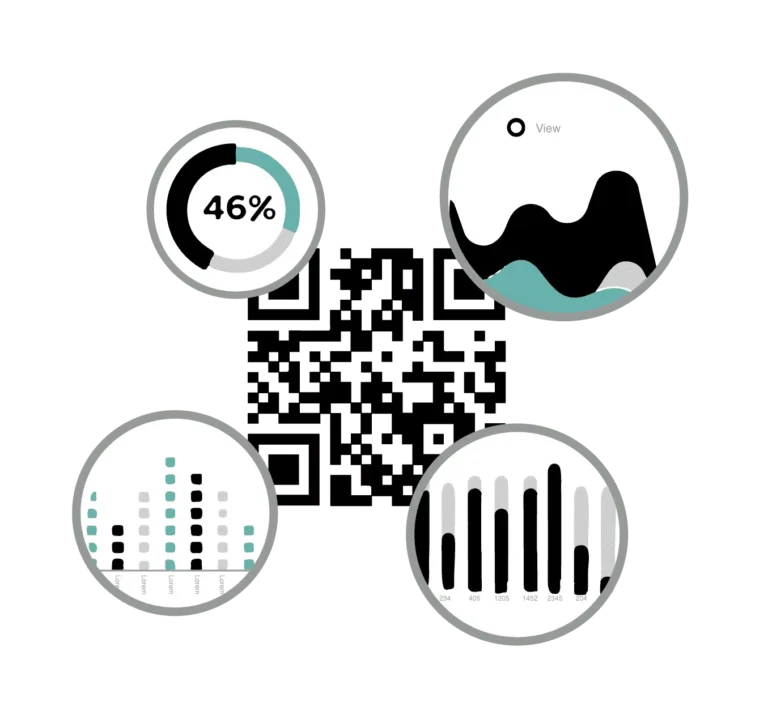 Your one-stop QR code marketing platform
From your QRcodeKit.com dashboard, take care of all your QR code marketing with as many team members as you like. Customize your QR codes with logos and brand colors and dig into the tracking data to see when and where your codes are being scanned and more.
Create QR codes that actually work for you
The possibilities are endless with a QRcodeKit.com Pro account: