Check out these inspiring ways you can use QR codes for business services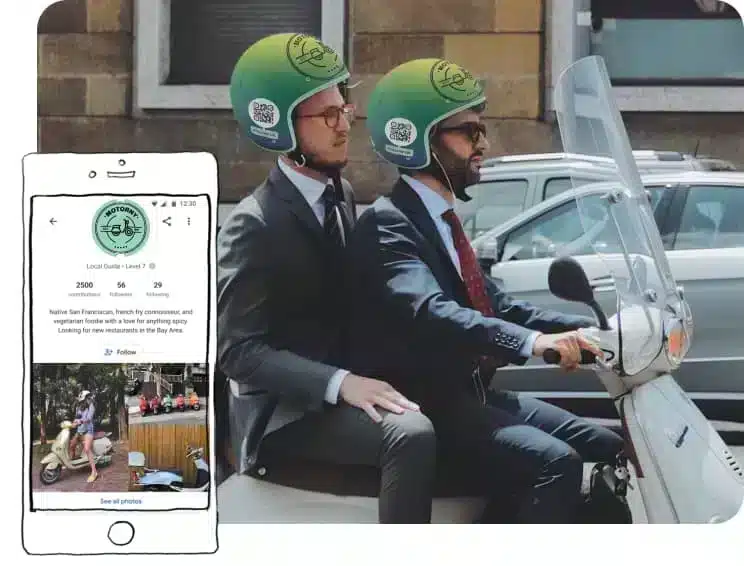 Perfect promotion with QR codes for business services
Consulting firms, advertising agencies and service companies can incorporate QR codes for business services to improve the way clients connect with them. They are the easiest way to take a typical promotion and add a whole new dimension to it that attracts attention and provides a link from the real world to the online world. Ready to take your business promotion to the next level?
Try some of these examples of QR codes for business services with your own company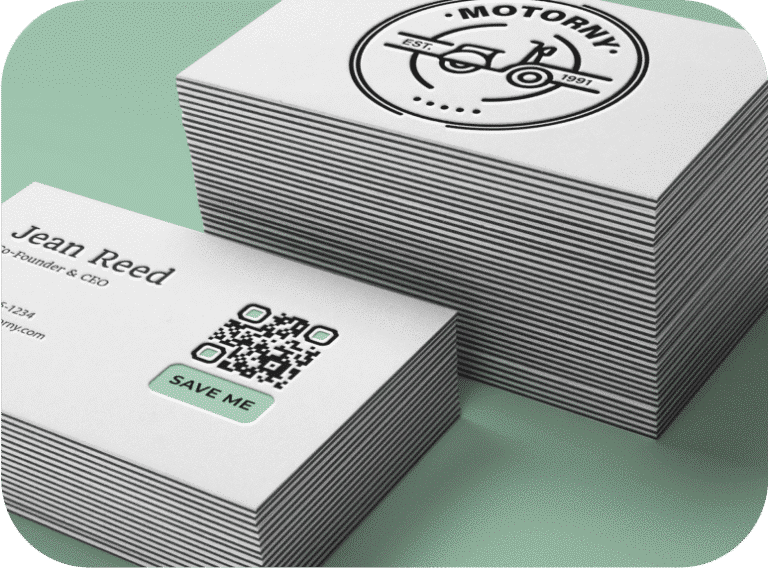 Make your business cards do some extra lifting by adding QR codes for business services with a vCard QR code to them. Now, with a quick scan, anyone can add your contact details to their phone without having to go through the trouble of typing in names and numbers. They just scan the code and your details are entered into their contacts list. With QRcodeKit.com's batch actions, you can upload a CSV file with information for everyone in your firm and create vCard QR codes for all of them at the same time. How simple is that?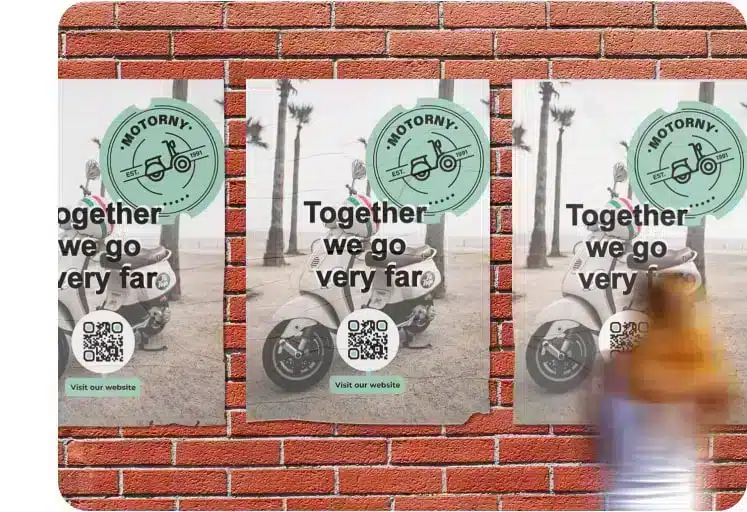 Make it easy for new clients to get your business details by having a Website QR code that leads to your Contact Us or About Us page on your site (or any other URL you want to use) on your letterhead. Any proposals or invoices you send out will have an easy way for them to scan and find out things like your office hours, phone number, address and more.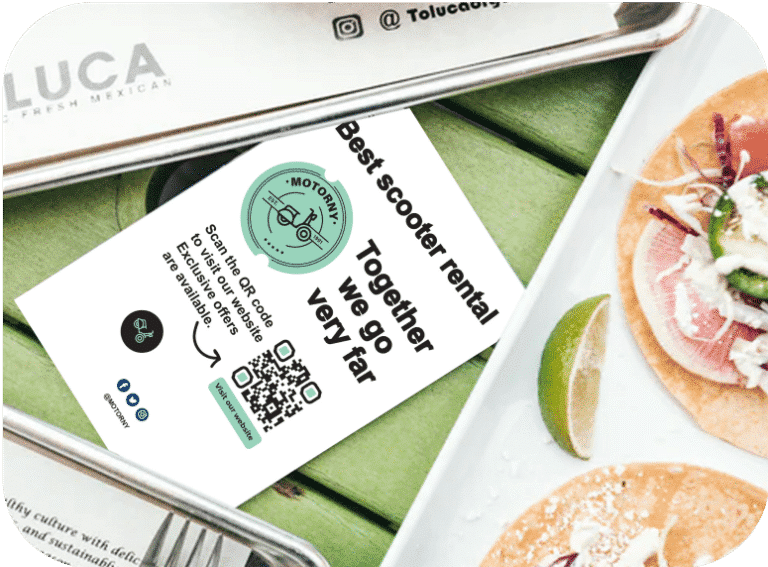 Show off your proudest moments
Proudly display your best work using QR codes for business services with a Mobile Page QR code linked to a specially designed mobile page that you've turned into a portfolio. Use photos, videos, text and links to create case studies of your most successful clients. We host the mobile pages and you don't need any specialized coding skills to create them. The editing suite is as simple to use as Word. But, if you do have coding knowledge, you can also dig into the code and edit the pages that way, too.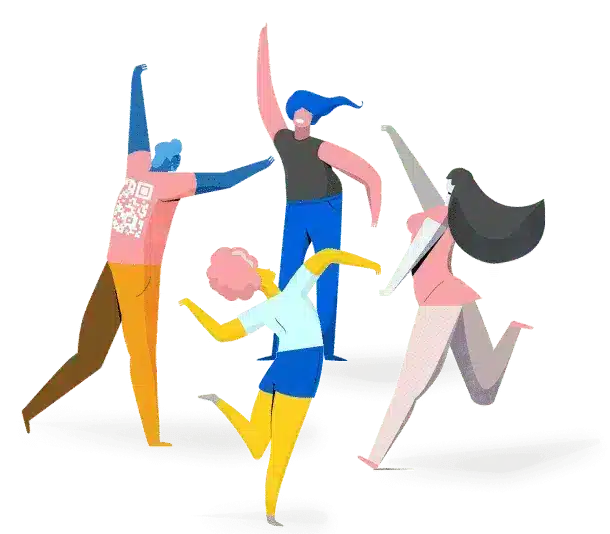 Join 350,000+ happy users!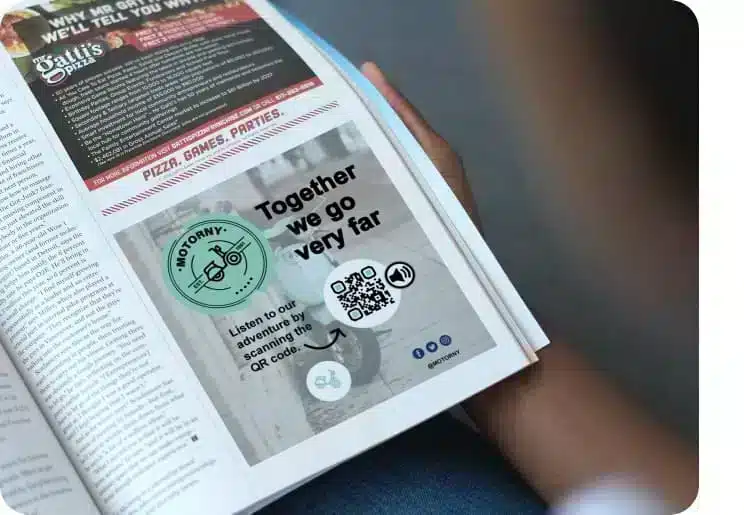 Add life to your print ads
Give an extra dimension to print ads in magazines and trade journals by including a Download file QR code that links to an MP3 file viewers can access. Record a short discussion of what the ad is about to give viewers a better understanding of it and what your business can do for them. This is a fabulous way to explain industry terms and give folks a clearer picture of what the ad touches on.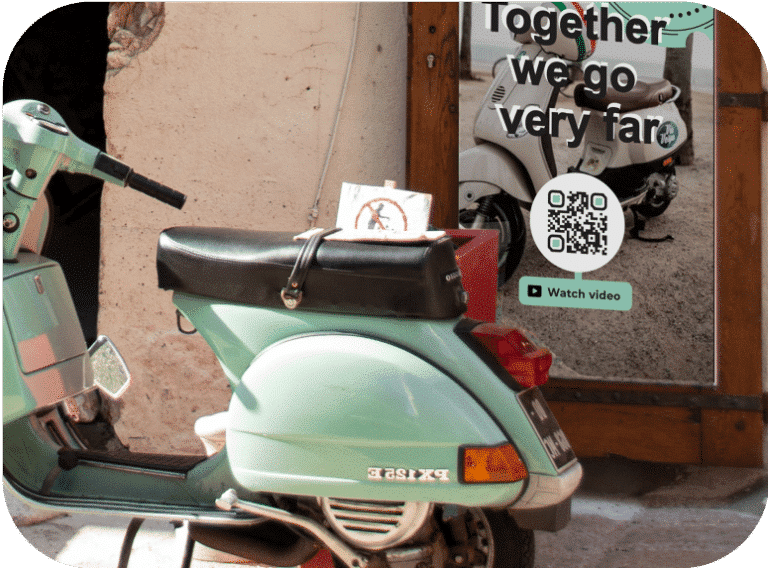 Engage viewers with video
If audio is good, video is even better. Place a YouTube QR code on your posters, banners and other print advertising that leads viewers to a video espousing your corporate culture and brand values. Introduce prospects to your team so they know who they'll be dealing with and what you can do for them. If you have multiple videos uploaded to YouTube, connect the code to your channel so visitors can view all of them.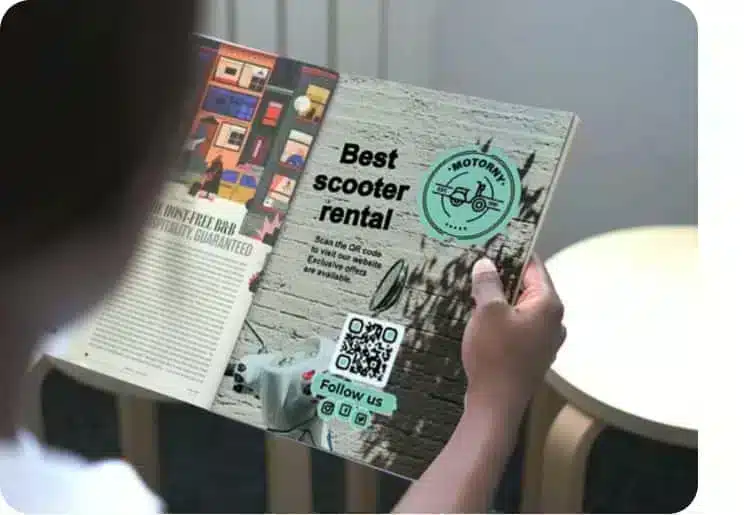 Networking is key for companies that offer professional services. A Social Link QR code can help you network as a company and help individuals within your company expand their networks, too. When visitors scan the code, they are taken to a landing page that lists all your available social media accounts. Visitors then choose the ones they want to connect on. Let the networking begin!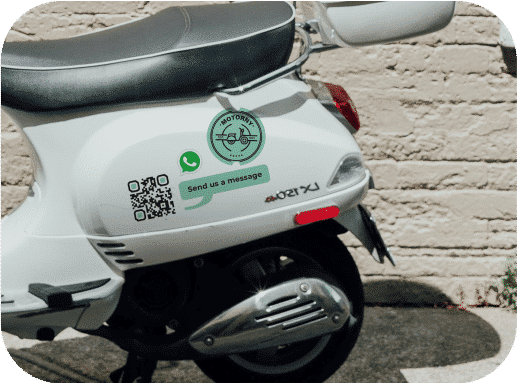 Being available when customers need help is crucial to retaining them. With a WhatsApp QR code, customers can simply scan the code and it will open WhatsApp on their phones. You can even have a pre-written message to get the conversation started. Use the WhatsApp QR code as a special perk to long-serving clients to show them their loyalty is appreciated. It gives them instant access to customer service, putting them at the front of the line.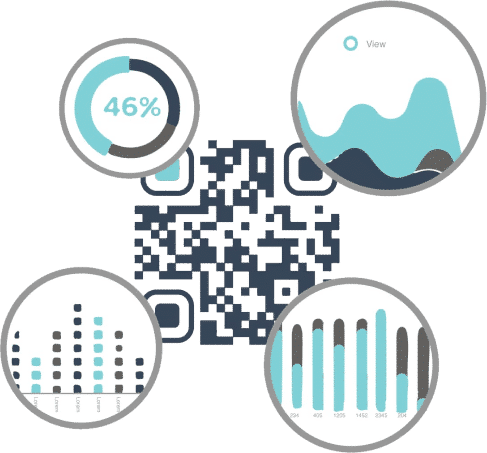 Your one-stop QR code marketing platform
From your QRcodeKit.com dashboard, take care of all your QR code marketing with as many team members as you like. Customize your QR codes with logos and brand colors and dig into the tracking data to see when and where your codes are being scanned and more.
Create QR codes that actually work for you
The possibilities are endless with a QRcodeKit.com Pro account: