Introduction
The wedding planning process can be overwhelming, especially when it comes to organizing RSVPs. But with the help of technology, couples can make their lives easier by using QR codes for wedding RSVPs.
QR codes are a great way to quickly and easily track guest responses in real-time with minimal effort on your part. They're also customizable and can add a modern touch to any wedding invitation or save-the-date card.
In this article, we'll provide you with all the information you need to know about creating the perfect digital RSVP experience for your big day – from designing your own QR code to tracking responses from guests.
We'll also discuss some key tips for making sure that everything runs smoothly so that you don't have any unnecessary stress leading up to your special day.
So let's get started!
What are QR codes for wedding RSVPs?
QR codes for wedding RSVPs are digital invitations that use a QR code to provide guests with all the information they need for the event.
When scanned with a smartphone or tablet, the code will display online content, like a form where guests can enter their contact information and meal preferences, directions to reach the wedding venue or a Spotify playlist where to add songs for the wedding party.
Wedding QR codes can also be used to link directly to the couple's wedding registry so that guests can easily find out what gifts they would like and contribute.
They can link to videos or photo galleries. And they can be connected to a whole mobile wedding website where all of the above and more are available.
The importance of wedding RSVPs in planning your big day
Why do RSVPs matter? They matter because they give you an accurate guest count.
Knowing exactly how many people will be attending your wedding helps with food selection, seating arrangements, and other logistics involved in planning a successful wedding.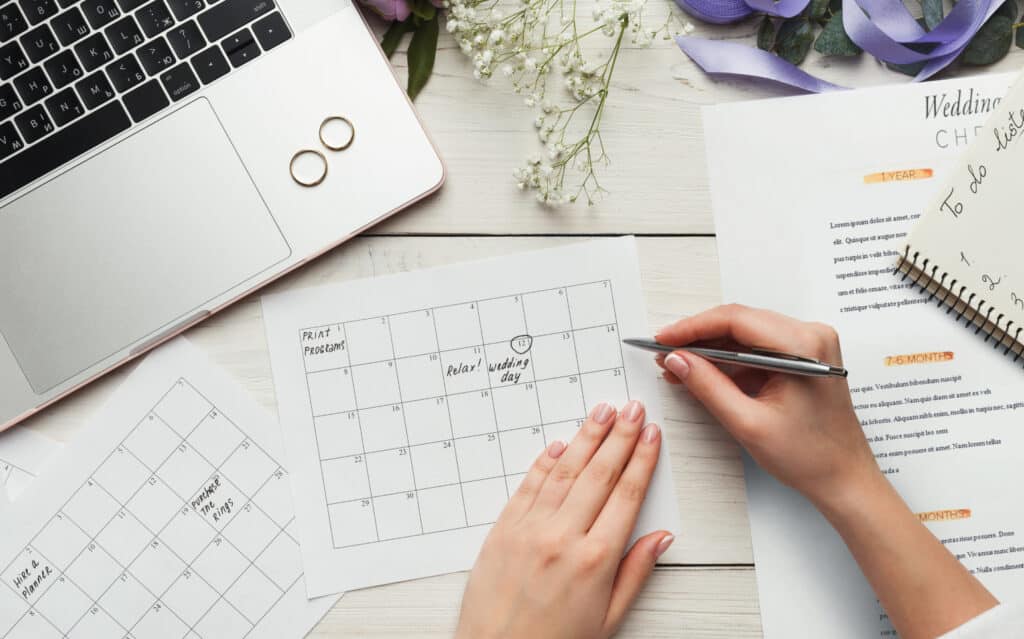 Without this information, there could be too little food or not enough chairs for everyone!
In addition, RSVPs help you estimate the cost of your special day since an accurate headcount will help determine costs such as catering and decorations.
It's also important to note that having guests reply early is especially helpful because it gives you time to adjust if need be. If you have a larger number of guests than anticipated, then you can make sure that the venue is aware and add extra chairs if necessary.
It also allows time for those on the waitlist to make plans in case someone does not show up on the big day.
Benefits of using QR codes for wedding RSVPs
QR code wedding RSVPs have transformed the traditional process of sending out wedding invitations and receiving responses from guests, leading to a more satisfying guest experience.
The primary advantage of QR code wedding RSVPs is their convenience. With a simple scan from a smartphone, guests can access any kind of digital content or online resource related to the event.
But there's much more to them.
Streamlined guest list management and organization
Another noteworthy benefit of QR code wedding RSVPs is the real-time tracking and organization of guest responses.
By connecting the Wedding RSVP QR code to an online form, the couple can easily monitor the number of attendees as guests confirm their participation through email notifications.
You can create a Google Form for that purpose or easily make one directly on QRcodeKit.com.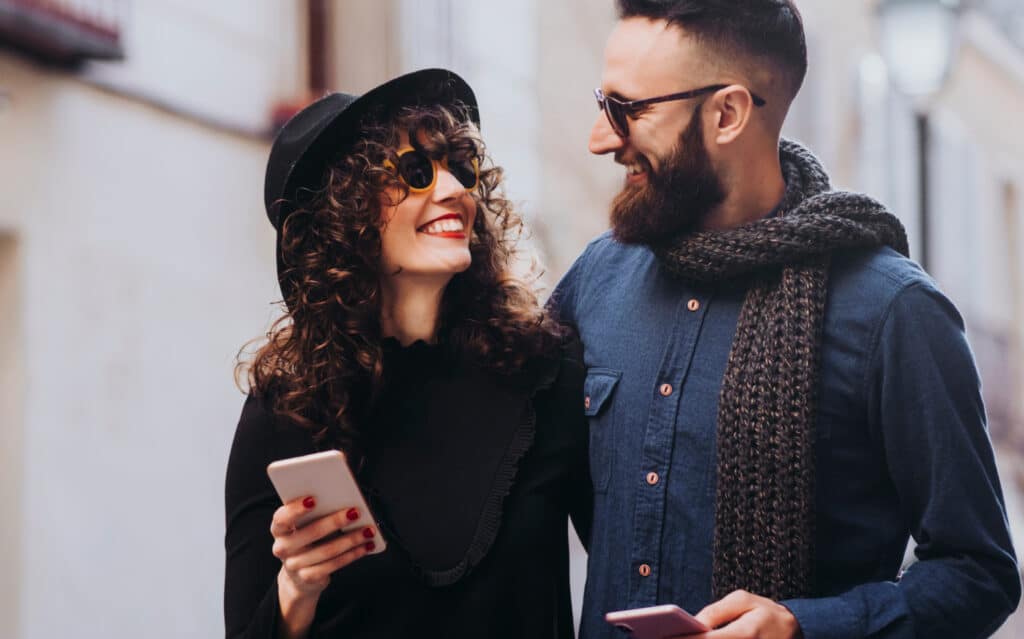 Reduced paper waste and environmental impact
Weddings are beautiful events that bring family and friends together to celebrate the union of two people. However, they can also generate a lot of paper waste, and one of the most common sources of paper waste for weddings is the traditional wedding invitation.
These invitations are often printed on thick cardstock and require multiple envelopes and liners to send them out in style. This adds up to a lot of paper that inevitably ends up in the trash once guests respond with their RSVPs.
The good news is that couples now have the option to go completely paperless with their invitations.
By sending out digital invites through QR codes, couples can significantly reduce their paper consumption while still having a unique and beautiful design for their special day.
Moreover, online invites make it easier for guests to keep track of important details like dates, times, and dress codes without having to worry about losing or forgetting physical papers.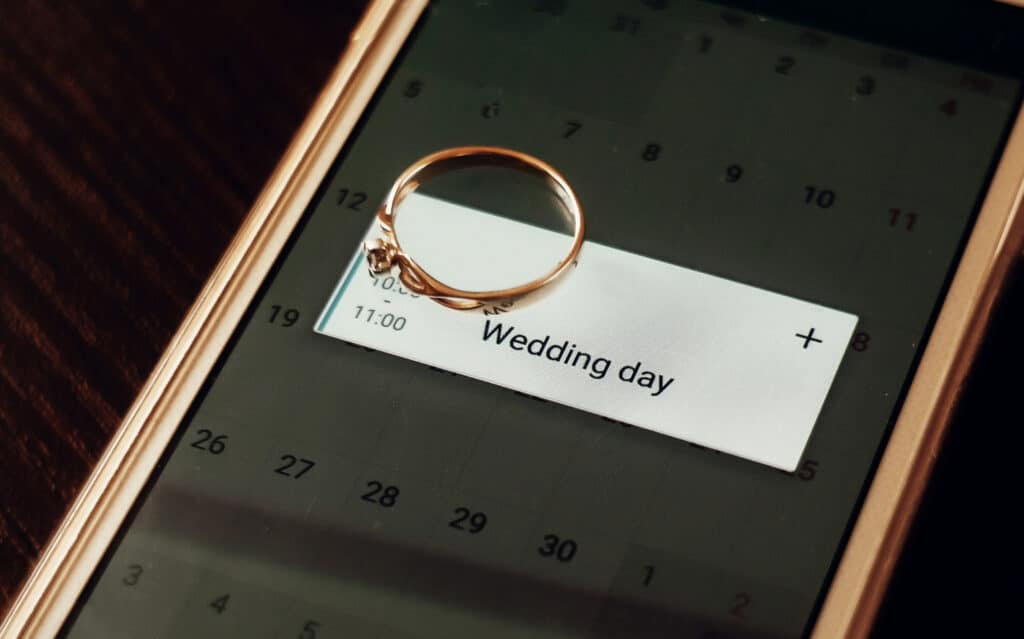 How to create a QR code for wedding RSVPs
Selecting a QR code generator
Choosing the right QR code generator for your wedding RSVPs it's nothing to worry about with our advice.
There are plenty of services out there that allow you to create a QR code. We suggest you go for a solution that gives you dynamic QR codes.
Dynamic QRs are codes that can be changed and updated over time, replacing their content or pointing them to different resources.
This feature is very convenient when it comes to weddings since you can recycle your guest registration QR code, which you shared before the wedding itself, turning it into a link to a collection of beautiful images of the ceremony after the event.
Among dynamic QR code providers, QRcodeKit.com might be the strongest and more reliable platform on the market.
In addition to dynamic QR capabilities (we basically invented them in 2009!), our QR codes can be customized with your colors, images, logo, etc., and can be tracked with advanced analytics.
Plus, you have tons of QR options available for all your wedding needs, from a simple link to a website to directions on Google Maps, online registration forms, and many more. We'll get to it in a short while.
Designing your custom QR code
Color and style options
One of the most important aspects of any wedding is its color palette.
You can use colors to reflect the season or the overall style of your event or choose colors that have special meaning for you as a couple.
Once you have your perfect color palette ready, you can apply it to your Wedding RSVP QR code!
On QRcodeKit.com, you can beautify your basic black-and-white QR by applying your favorite shades to both the background of the code and the QR pattern itself.
You can also use color gradients and change the shape of the small squares inside the code (making them rounded like dots, for example).
To maintain your QR code easily readable by any phone, you should have a good contrast between a lighter background and a darker foreground.
But no worries: our system will tell you in real-time if it's ok as you try different color combinations.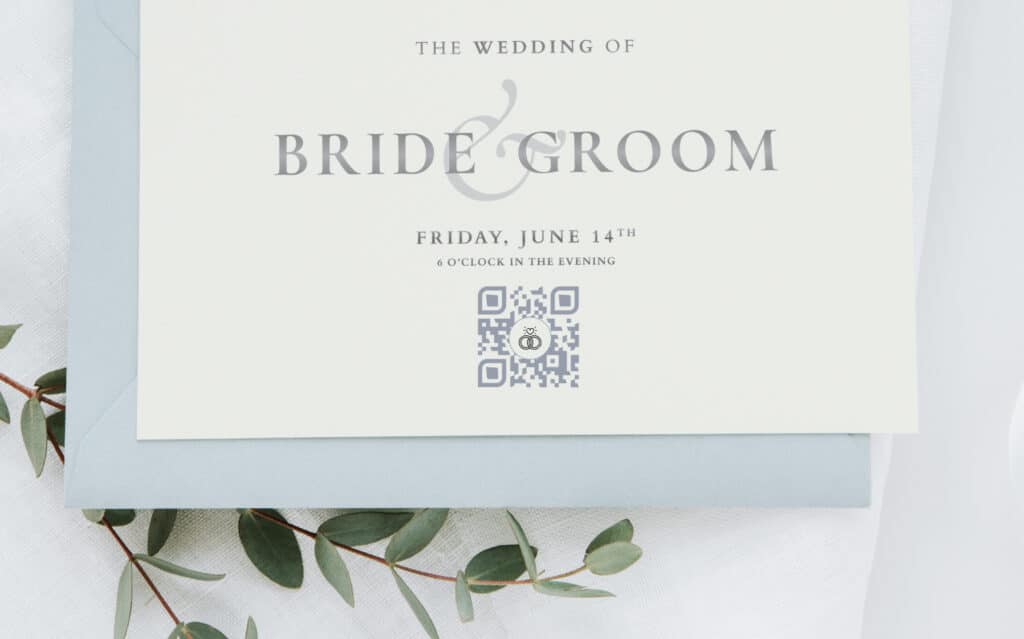 Incorporating your wedding logo or motif
Incorporating a wedding logo or motif into your Wedding RSVP QR code is a creative and modern way to personalize your communication with guests.
By seamlessly integrating your unique design elements, you can ensure that your wedding's theme and branding are consistently represented throughout the event.
To create a bespoke wedding QR code, start by choosing a meaningful symbol or pattern that reflects your love story, interests, or the event's theme. You can either design the logo yourself or enlist the help of a professional graphic designer.
Once you have your wedding logo or motif, go to QRcodeKit.com and upload your design as the QR code's centerpiece. Ensure that it is easily scannable to avoid any issues.
With this thoughtful addition, your guests will appreciate the convenience and personal touch, making your wedding an even more unforgettable experience.
Integrating your QR code into your wedding invitation design
Once you've created your personalized QR code and customized it with your colors and logo, it's time to get creative!
A great way to incorporate your Wedding RSVP QR code into your digital wedding invitation design is by making it part of the overall aesthetic.
For example, try using a kraft paper texture as a background if you're going for a modern industrial feel. Or, if you're looking for something more romantic, why not add it as a delicate watercolor embellishment to your carefully crafted RSVPs?
The possibilities really are endless here, so don't be afraid to experiment until you find something that works well with your vision!
Tips for a successful QR code RSVP experience
When someone scans your QR code, you will want them to be directed to a customized landing page that contains all of the necessary information about your event, like the ones you can create on QRcodeKit.com.
This page should include the date, time, location, dress code, etc., as well as any other details you want your guests to know.
It should also have a form where guests can enter their names and contact information so that you can track who has responded and who has not.
Before you launch your wedding QR code campaign, make sure that everyone who needs access to it has it!
For instance, you should include instructions on using the landing page in any invitations or emails accompanying the QR code.
This will ensure that all of your guests are able to access and use the landing page without any difficulty.
Test your QR code before sending out invitations
The first step in testing is to scan the code. You should use multiple devices for scanning if you can since different devices may read the code differently.
Double-check that the link is correct when you scan the code and that it takes you where it should be taking you. Additionally, ensure that any information embedded in the QR code is the right one.
In any case, if you choose a dynamic QR code provider, you will be able to fix any error or typo even after having printed or shared the code with your guests.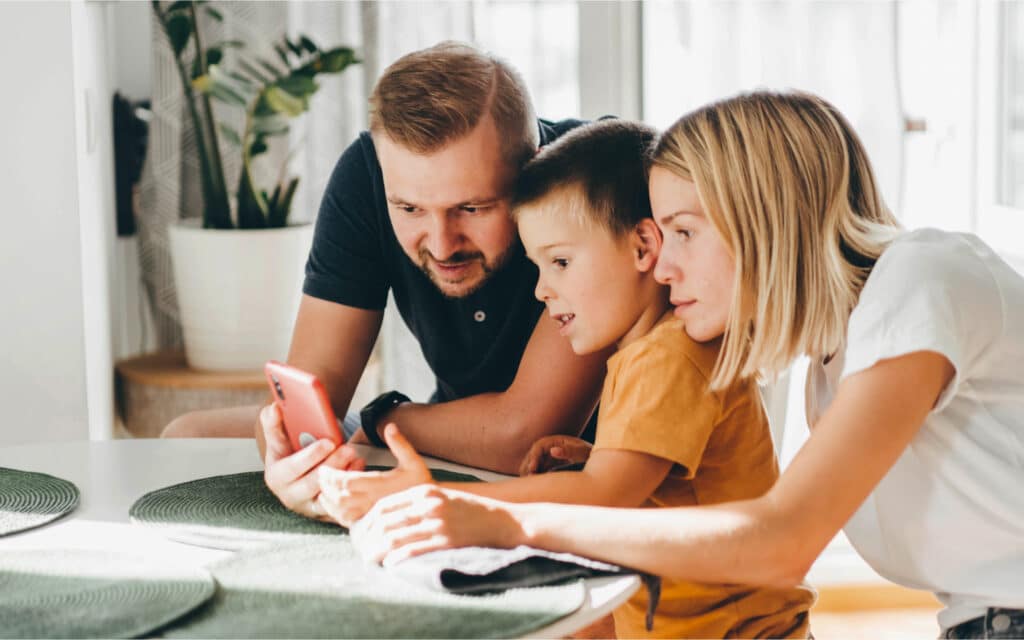 Provide alternative RSVP options for less tech-savvy guests
Phone calls & texts
The most straightforward option is to call your less tech-savvy guests or text them directly with details about the event and ask if they'll be able to attend the wedding.
This option is especially useful for smaller events with fewer than 20 people.
By speaking with each guest one on one, you can also get a better idea of any dietary restrictions or special needs they might have in advance so that everything will run smoothly on the day of the event.
Paper invitations
Wedding paper invitations are the obvious choice if you're hosting a more formal event and need something more official than a phone call or text message.
To minimize paper waste, you can print them out in small batches only for your elderly aunties 😉.
While this option does require more time and effort upfront – especially if you need to address and mail out individual invitations – it does add an extra layer of sophistication to your event that electronic invites just can't match.
Plus, it gives your less tech-savvy guests an opportunity to respond via postal mail if they'd like.
Regularly monitor and update your guest list as RSVPs come in
Send reminders
The first and most obvious reason for monitoring your guest list is to send out reminders for those who have yet to respond or confirm their attendance.
With so much going on during the planning stage, it's easy to forget about sending out reminders but doing so not only ensures that you get accurate information about who will be attending but it also helps build relationships with your guests by showing them that you care about their presence at your event.
And don't forget – being mindful of those who haven't responded can prevent confusion or hurt feelings from those who may have assumed they were invited but never received a formal invite or reminder email.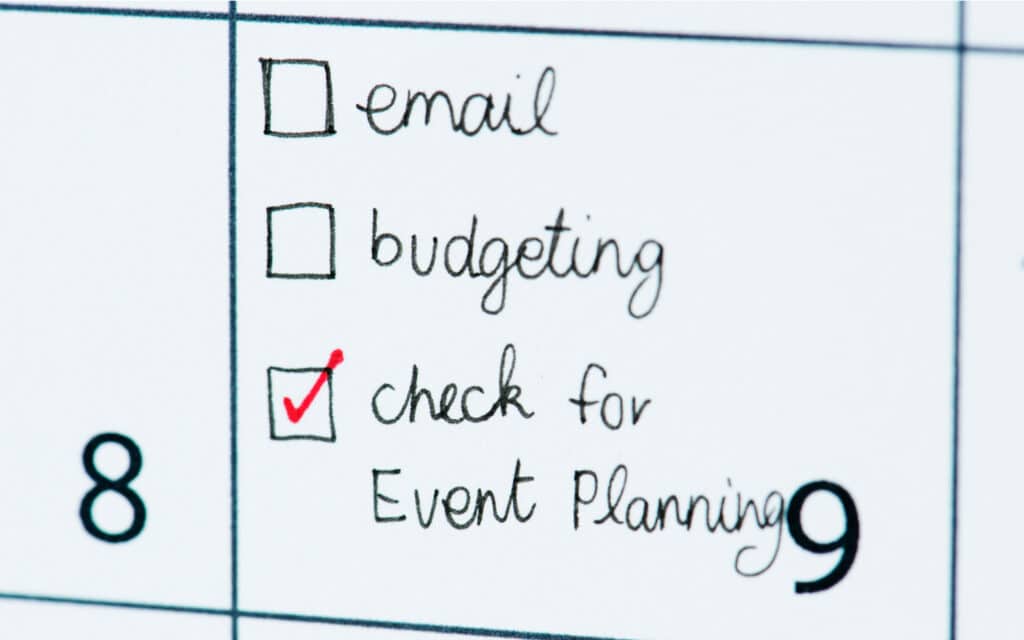 Make adjustments
Another key reason it is important to monitor your guest list is that it allows you to make necessary adjustments before the big day.
Whether it's changes in menu selections due to dietary restrictions or alterations in seating arrangements due to last-minute cancellations, having a clear understanding of how many people will actually be at the event will help ensure that everything runs smoothly when the time comes.
It also gives you a chance to check in with vendors if you need more supplies or need to make changes regarding staffing needs.
Wedding RSVP QR code use cases
We have already mentioned a few ways to use your QR code for wedding RSVPs. Now it's time to go full-inspirational with a list of amazing things you can do with your QR!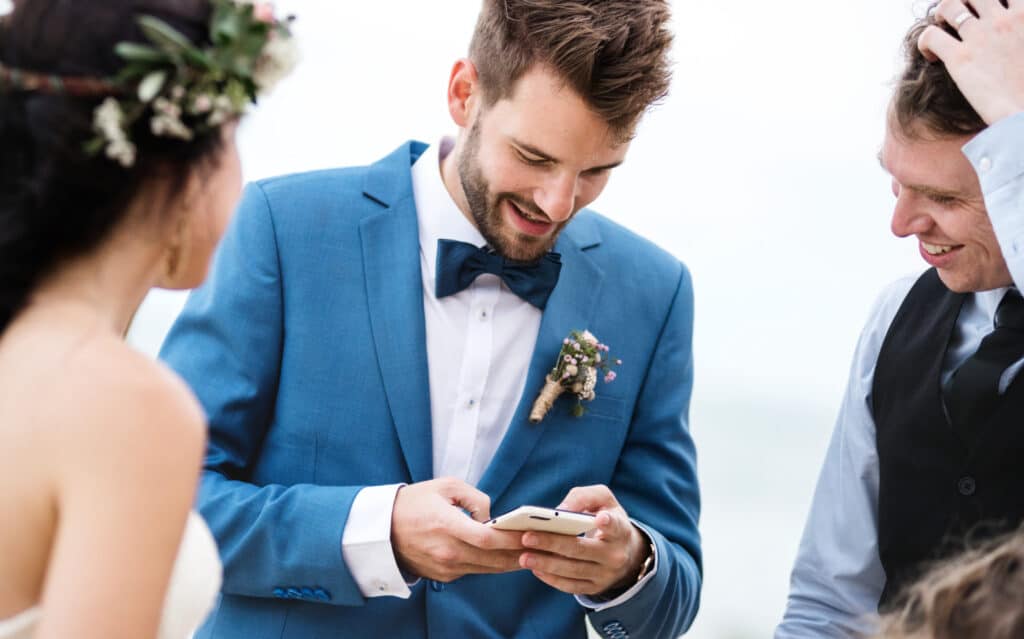 QR codes for wedding RSVP management
Simplify the RSVP process by directing guests to an online form or wedding website to confirm their attendance.
You can create an online form on QRcodeKit.com with our Check-in form QR.
QR codes for digital wedding invitations
Replace or complement traditional paper invitations with digital versions containing a QR code for easy access to event details.
QR codes for wedding website access
Provide an easy way for guests to access your wedding website, where they can find information about your love story, the bridal party, and more.
The best solution to link to a website is to use our Website QR code.
QR codes for wedding menu selection
Allow guests to scan a QR code to view the wedding menu, including dish descriptions and dietary information.
You can easily create a digital menu on QRcodeKit.com
QR codes for wedding photo sharing
Encourage guests to upload and share photos taken during the wedding by scanning a QR code linked to a photo-sharing platform or app.
QR codes for virtual wedding guestbooks
Create a digital guestbook where attendees can leave messages and well wishes by scanning a QR code.
QR codes for wedding programs
Offer a digital version of the wedding program by linking a QR code to an online document.
Use our File download QR to connect a PDF to your QR code easily.
QR codes for wedding multimedia slideshows
Share a slideshow or video montage of the couple's journey by having guests scan a QR code to view it on their smartphones.
Our YouTube QR code helps you do that.
QR codes for wedding live streaming access
Provide a QR code linked to a Zoom meeting for remote guests to easily join the live stream of your wedding ceremony or reception.
QR codes for honeymoon fund or gift registry
Make it simple for guests to contribute to your honeymoon fund or access your gift registry by scanning a QR code.
The easiest way to collect donations from guests is our PayPal QR code.
QR codes for wedding venue directions
Guide guests to your wedding venue or specific locations within the venue by linking a QR code to GPS coordinates or maps.
Our Google Maps QR code is designed precisely to do that.
QR codes for wedding games and icebreakers
Encourage guest interaction and entertainment by using QR codes to access wedding-themed games, quizzes, or icebreakers.
QR codes for event updates or reminders
Share real-time updates, announcements, or schedule changes during the wedding by scanning a QR code linked to a dynamic information page.
Making the most of your QR code Wedding RSVP data
Organizing guest information for seating arrangements and meal choices
Employing Wedding RSVP QR codes to organize guest information for seating arrangements and meal choices streamlines the planning process and enhances the overall guest experience.
This digital approach reduces the need for manual data entry and allows for real-time updates and seamless communication between the couple and their guests.
Moreover, QR codes facilitate the creation of well-organized seating charts, ensuring that every guest feels comfortable and enjoys the celebration to the fullest.
Coordinating with vendors using real-time guest count updates
Utilizing Wedding RSVP QR codes for real-time guest count significantly improves the coordination process with wedding vendors.
As guests confirm their attendance by scanning the QR code, the couple can easily track the number of attendees and relay this information to vendors such as caterers, florists, and rental companies.
This real-time data streamlines communication and enables vendors to make accurate estimations of required supplies, food quantities, and seating arrangements.
Consequently, this efficient approach minimizes the risk of over- or underestimating the resources needed, resulting in a smoother event planning experience and, ultimately, a more successful wedding celebration.
Leveraging your QR code data for personalized wedding favors and thank-you notes
Harnessing the data obtained from QR code RSVPs enables couples to create personalized wedding favors and heartfelt thank-you notes for their guests.
Couples can tailor their tokens of appreciation to each guest's unique tastes and interests by collecting information such as names, addresses, and even individual preferences.
This level of personalization not only demonstrates the couple's gratitude but also leaves a lasting impression on the attendees.
Furthermore, the QR code data can be used to efficiently manage the distribution of thank-you notes, ensuring that each guest receives a timely and personalized message that highlights their importance to the couple.
Conclusion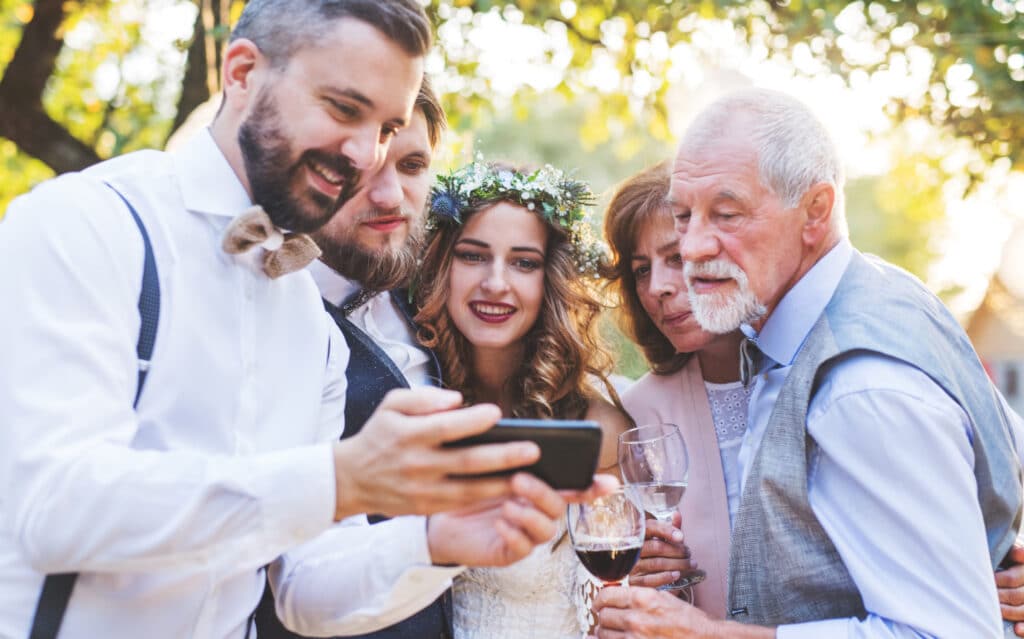 Embracing technology for a seamless wedding planning experience
Incorporating technology into the wedding planning process with the aid of Wedding RSVP QR codes paves the way for a seamless and stress-free experience.
By embracing digital solutions, couples can manage various aspects of their wedding, such as guest attendance, seating arrangements, and meal choices, with greater ease and efficiency.
QR codes facilitate instant communication between the couple and their guests, eliminating the need for traditional paper-based methods, which can be time-consuming and prone to errors.
In addition, the valuable data collected from these QR codes can be utilized to personalize wedding elements and coordinate more effectively with vendors.
Overall, integrating QR technology into the wedding planning journey saves time and effort and contributes to a more organized and memorable event for all involved.
So, if you're looking for the best solution to take advantage of this technology for your wedding, you're in the right place.
On QRcodeKit.com, you can easily create, customize, and manage your QR codes for wedding RSVPs. And you can try it for free!