The hospitality and tourism industry, more than any other sector, is a people business. It exists to engage with, cater to, and accommodate its customers in their precious leisure time. A well-run business relies on great organization behind the scenes as well as front of house. This means teams who communicate effectively, often across multiple sites, using small business VoIP or face-to-face contact, and who center the guest experience at the heart of their work.
To do this well, tourism, particularly the hotel sector, needs to give a smooth and seamless service, ensuring all interaction between business and client is flawless. Focusing on the levels of satisfaction among customers is an absolute must for any successful hotel, spa, resort, or other tourism-related business. But how can hotels and tourism venues really up their game in this respect?
Well, technology is playing an increasingly pivotal role in how the hotel and tourism sector operates. Whether it's offering guests a contact center in the cloud or a virtual tour of local attractions, there are numerous ways to give customers extra services with greater ease. One of the key developments in recent years is the use of QR codes for hotels and tourism.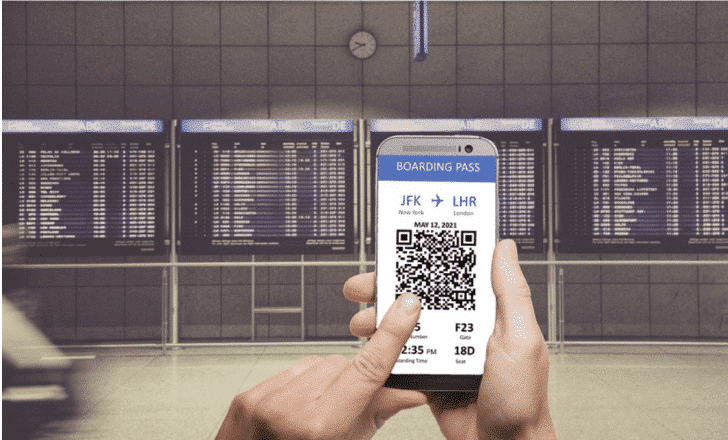 QR codes are two-dimensional barcodes that increasingly appear on everything, from emails to check-in desks and menus. They can give customers a unique way of receiving information from and interacting with a business.
QR codes are simple to scan with a mobile phone. They can offer guests convenient, contactless ways to do everything, from checking in, or hiring a tour guide, to booking a table and viewing an updated menu. They also have huge advantages for the tourism and hotel business in providing new ways to promote, build brand awareness, share news, and gain valuable feedback.
Let's take a closer look at what QR codes can offer the hotel and tourism sector.
What's a QR code?
Let's start with the basics: QR stands for 'quick response,' and this, in essence, is the advantage of these printed codes. Smartphone cameras can quickly read the QR code, which is a square, pixelated, black-and-white image. Scanning the code shows the consumer information in the form of video, static text, links, or adverts.
Some codes have a URL, some show social media content, and some allow the user to download a file. There are various kinds of QR codes; here are the five most popular types of QR codes. Next, we'll look in more detail at the different functions of QR for hotels and tourism.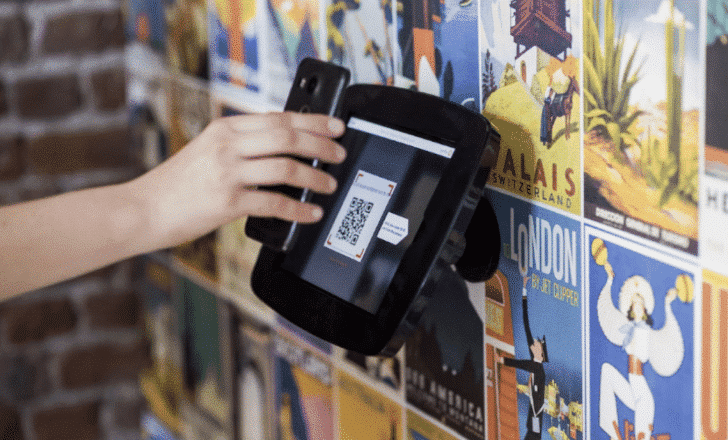 What can QR codes do?
QR codes can transform and streamline many everyday functions for the hotel and tourism trade. For example, a QR code in communal spaces can replace the printed network name and password needed to connect to the WiFi. It's much easier and quicker for clients to scan a QR code, which can be updated whenever the network name or password changes.

Arrival and check-in
QR codes really come into their own with check-in. For example, contactless checking-in with access via QR codes avoids tired, time-pressed guests waiting at a physical desk at busy times. But even before the guest arrives at the virtual or physical check-in desk, QR codes can be invaluable.
Many hotels, spas, and bed and breakfasts are in beautiful but off-the-beaten-track locations. A QR code on a text linking to an online map is a really helpful function that prevents guests getting lost and frustrated. To add more value, the map can highlight local attractions with a business relationship with the hotel or guest house.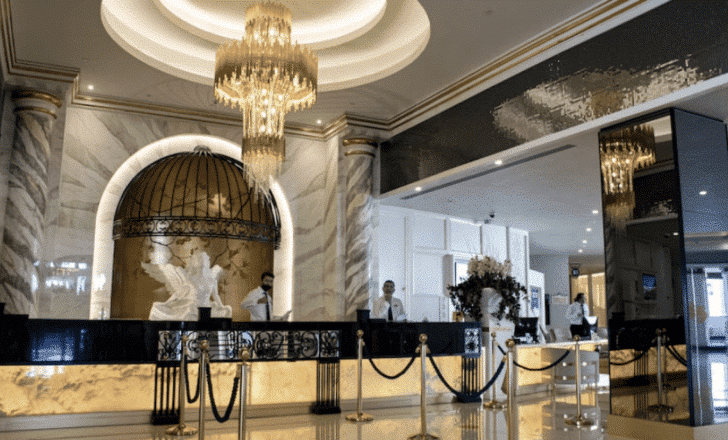 Communication and updates
QR codes are also very effective when it comes to communication with customers. A code added to emails or texts ensures that customers can check updates on tours and events as well as access telephone numbers and contact details relating to their stay, itinerary, and activities.
Customers can also be shown what a hotel location has to offer once they arrive. Or, for those traveling for business, QR codes can highlight local businesses of interest, for example, pay per click Dubai.
QR codes are infinitely flexible, as content can be edited and adapted anytime. But of course, what you show customers should always be high quality and engaging. Whether it's a visual representation of a local attraction, created using a good infographic template, or promotional content highlighting a resort's facilities. A seamless and satisfying customer experience depends on tailored, quality service and attention to detail; this goes for QR codes as much as room service.
Feedback
Another use for QR codes is in gaining valuable customer feedback and determining the levels of satisfaction your guests are experiencing. A QR code on a receipt can lead guests to a customer survey, which they can complete with their phones. Getting customers to give feedback usually works better if there is an incentive, for example, entry into a prize draw or gaining a discount code.
There are two types of feedback: ratings shown straight away online, like the ones you can get with a Google Reviews QR code, and feedback collected and assessed by the business. It's a good idea to consider what you want the feedback for before asking customers to give it via a QR code.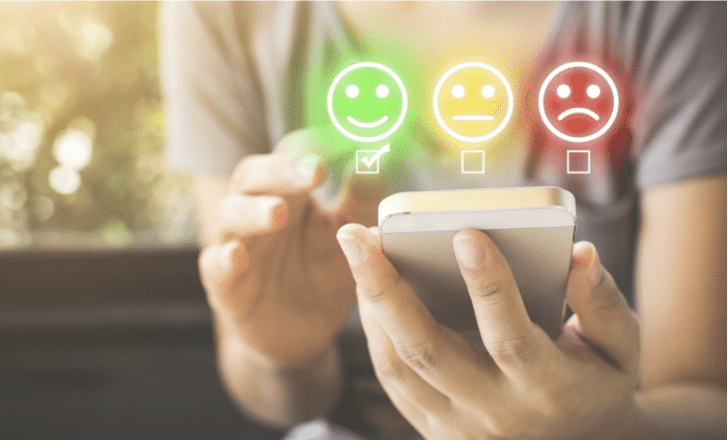 Menus
Hotel restaurants can be a key attraction when customers choose a place to stay. Guests often want to access menus and even book before they check-in. The last thing a hotel wants is for the customer to be looking at an out-of-date selection of dishes.
Menus can often change depending on the establishment for seasonal reasons, off-peak or peak periods, or special events. It can be costly to update physical menus. But the beauty of having a QR code is that menu changes can be done instantly.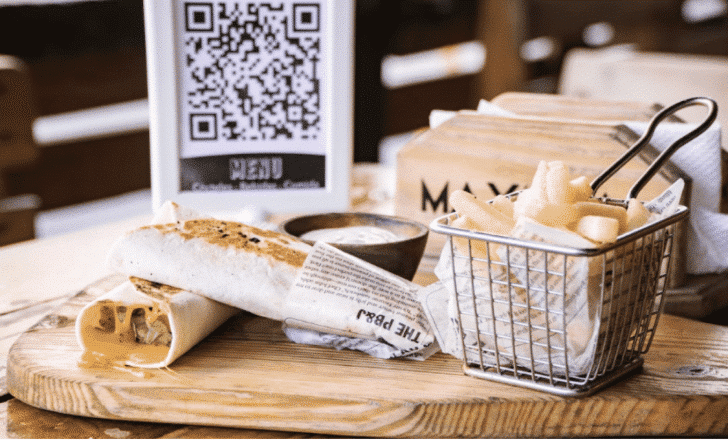 Offers and promotions
In terms of offers and promotions, you can use QR codes for everything, from hotels hosting virtual tourists to boosting followers on social media. Embedding a code that leads to an Instagram post or a virtual trip to a local beauty spot is where QR codes really come into their own.
Another considerable advantage of QR codes is not having to reprint leaflets and brochures when prices change or there are special offers. Businesses can also spotlight excursions and events only available at certain times of the year or on particular days.
The QR code is also a vCard: a one-stop, editable business card that guests can scan and have on their phones without fearing the information being lost or going out of date.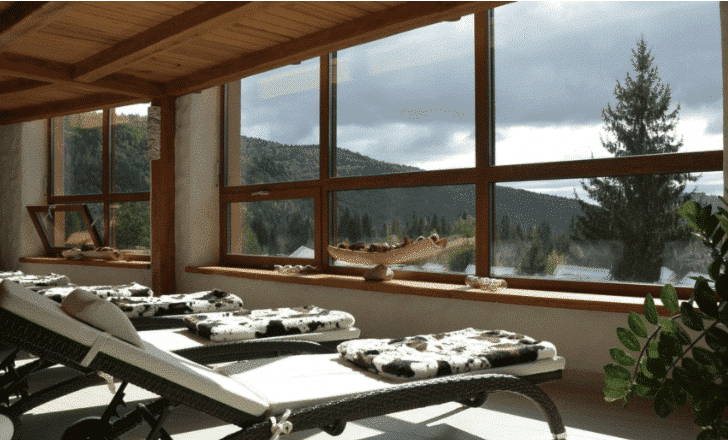 How to create a QR code
In creating QR codes, it's important to consider customizing content, such as creating custom QR codes with your logo and whether you want to make your code static or dynamic. Static codes can't be changed, whereas dynamic ones can. It really depends on the nature of the content you want to link to.
When creating a QR code, once you've selected your content, make sure its style, approach, and even language is a good fit for your hotel or resort and that it's on brand. It's also important to test your codes, particularly static ones which you won't be able to edit. Make sure all the links work and everything is clear and effective.
Make sure your code is big enough; it should be clearly visible on a mobile device so that it's not missed. Always include a call to action near the QR code so that customers new to scanning codes know what to do. Use something simple and precise, such as: 'scan for special offers.'
Lastly, ensure codes are properly positioned to stand out and grab attention. If the code is embedded in an email or text, look carefully to check that a customer would notice it.
QR codes: the advantages
Of the many advantages of using QR codes, the fact that they are environmentally friendly and reduce waste is key. Gone are the days of printing physical flyers and brochures that need to be updated or get damaged and have to be discarded. Everything a hotel needs to show or tell its guests can be done via a QR code. This is good for the bank balance as well as the planet.
Flexibility and adaptability are also huge advantages of QR codes. You can produce content in multiple languages adapted for price changes, services, seasonal offers, and events.
But with the free flow of information that QR codes facilitate, care needs to be taken in terms of cybersecurity and preventing adware. The idea is to make life easier and more enjoyable for your guests and to promote and boost your business where appropriate. But keeping customers' information, and that of your hotel or resort, safe must also be a priority.
Using QR codes for tourism and hotels can be hugely positive. But it takes clear planning and vision to really make QRs work effectively. It's also important to measure this; to track QR code success with analytics to get an accurate picture of their impact.
But there is no doubt that, done well, QR codes can revolutionize and revitalize any hotel or tourism business.
Guest contributor:

Jenna Bunnell – Senior Manager, Content Marketing, Dialpad
Jenna Bunnell is the Senior Manager for Content Marketing at Dialpad, VoIP phone services and AI-incorporated cloud-hosted unified communications system that provides valuable call details for business owners and sales representatives. She is driven and passionate about communicating a brand's design sensibility and visualizing how content can be presented in creative and comprehensive ways. Jenna has also written from other domains, such as Pressidium and Unstack. Check out her LinkedIn profile.