Best practices for QR codes on posters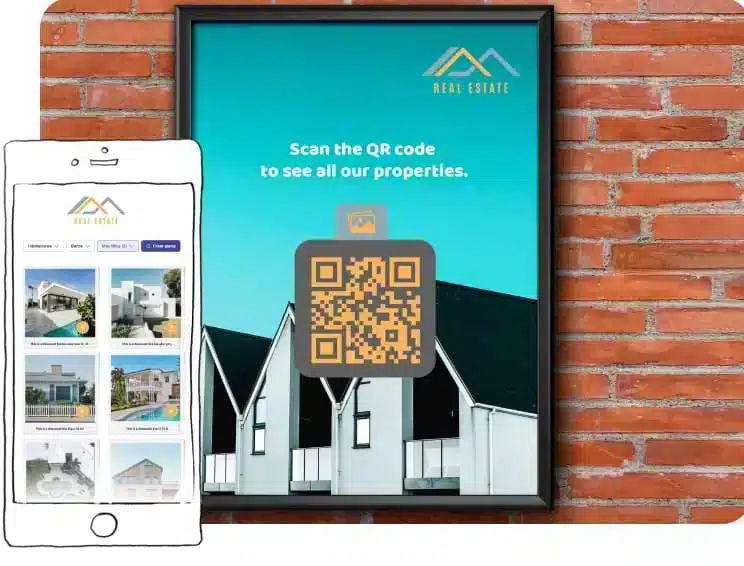 1. Create mystery and anticipation
Posters are meant to get viewers interested in whatever it is you're advertising. A little mystery and intrigue can go a long way toward boosting interest in your campaign and QR codes on posters can help with that. Rather than giving away all the pertinent information, you may want to just drop a few hints and let visitors piece the message together.
Let viewers know you have something to announce and use a YouTube QR code to show them a trailer or promo video for your announcement. Use a Download File QR code to give visitors an excerpt on a PDF or an MP3 file to encourage them to explore your event further.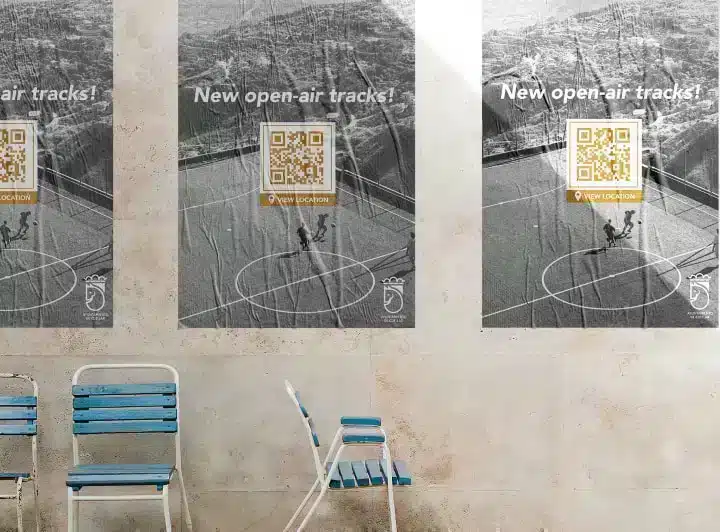 2. Capture a wider audience
How do you reach all of your potential followers across multiple social platforms? Being a savvy brand, you probably have social media accounts on all the platforms that matter. A Social Links QR code on your poster will open a list of all your accounts and visitors can choose the ones they want to follow you on, even TikTok.


If you're giving a talk at an event, have a vCard QR code so guests can scan it and network with you. Or, if your talk includes presentation slides, make the slides or other information available with a Download File QR code that gives visitors the slides on a PDF.
A standard poster can fit a lot of information, but the more info you put on it, the less aesthetically pleasing it becomes. That's where QR codes on posters can help out. If you have extra information that doesn't fit on the poster, put it on a specially designed mobile web page and link it to a Mobile Page QR code so viewers can enjoy all the extra information.
Maybe it's a photo gallery of pictures or more printed information or even a series of video clips that are pertinent to the poster's content. Use a Website QR code and have the poster lead to your website where visitors can dig into the information further.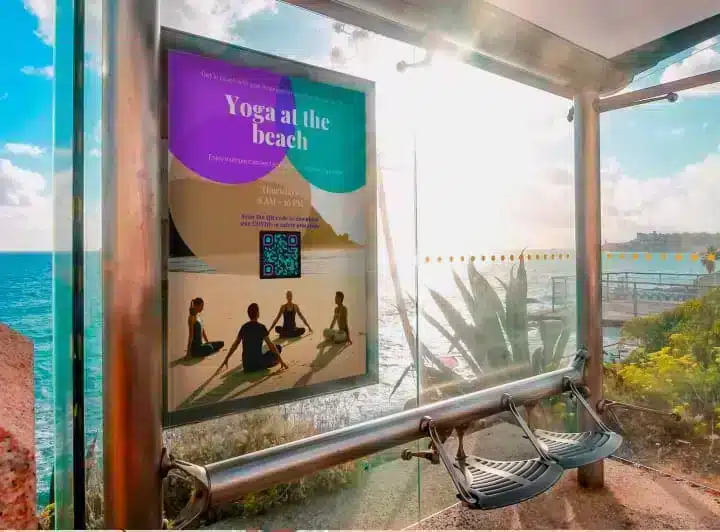 Getting people into the door of your event is important for its success. A Google Maps QR code with the exact location will lead visitors right to the spot where your event is. A Mobile Page QR code can act as an event page with the time, date, location and info about the event. Use photos, videos and text to make it look as good as your poster.


A Website QR code can lead directly to the ticket purchasing site or, if you're a nonprofit, you can have a PayPal QR code that lets viewers give your cause a donation even if they can't make it to the event.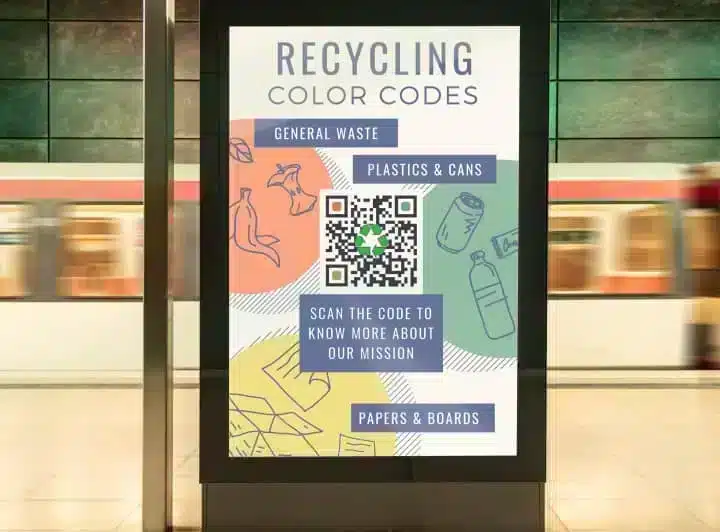 5. Measure your marketing
The only way to improve your marketing campaigns is by measuring them to see what works and what needs work. Dynamic QR codes on posters allow you to do this by giving you reams of data to sift through, which you can also download in a report to share with your team.


With this real-time information, you'll be able to make adjustments to your campaigns to make them even more successful.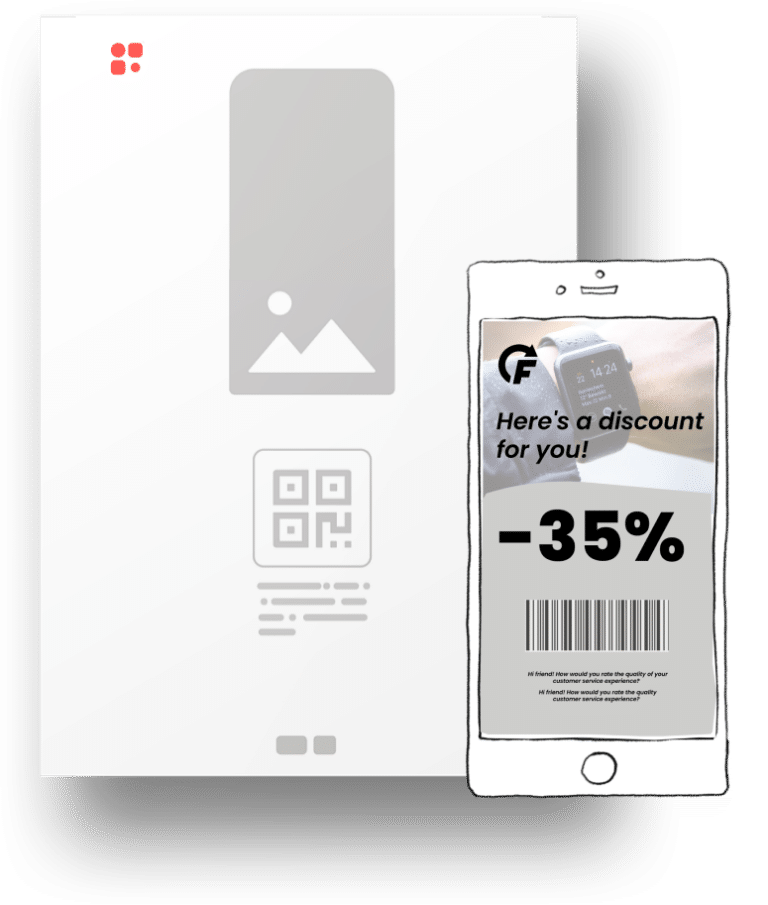 QR codes on Posters: the benefits
The modern posters as we know them have been around for hundreds of years and they've stayed largely the same for most of that time. But, in recent years they've gotten a facelift in the form of QR codes on posters that connect viewers to online content. 2D posters + 2D QR codes = multidimensional ad campaigns.
Make it happen in 3 minutes
How to generate QR codes
on posters

1. Register for a 14-day free trial with QRcodeKit.com and choose the type of QR code you want on your poster.

2. Enter the necessary information for that QR code type.

3. Customize your QR code by editing the short URL and creating a template for it. Add your brand's name, logo and colors.

4. Download your QR code in the file format you need. (We can help you choose the right one.)

5. Integrate your newly-created QR code into your poster design.

6. Watch the magic happen.
Remember that these are dynamic QR codes, which means they can be changed and edited without having to reprint the QR code. If the code needs changes, simply make them in your QRcodeKit.com account.
Turn your posters into an interactive marketing tool
How to make your QR codes on posters work for you
QR codes on posters add a whole new element to your communciation and instantly improve it, but to get the maximum positive effect out of them, it helps to follow these best practices.
QR codes on posters power up your marketing