Read on to find out how you can boost your business with QR codes for photographers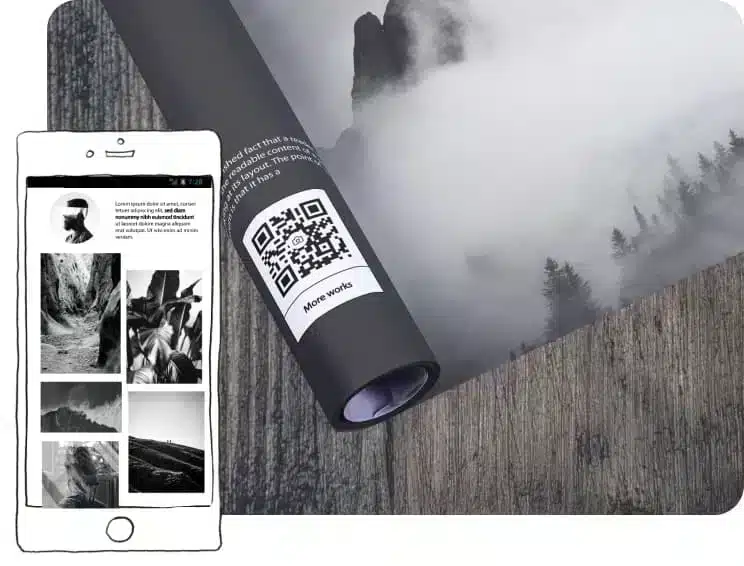 QR codes for photographers blow up your promotion
You may have an eye for the perfect shot, but if you don't know how to market your business, it won't matter how good you are with a camera. QR codes for photographers and videomakers make business promotion so much easier. Are you ready to take your photography and videomaking studio to a whole new height?
Check out these fantastic ways QR codes for photographers can help you!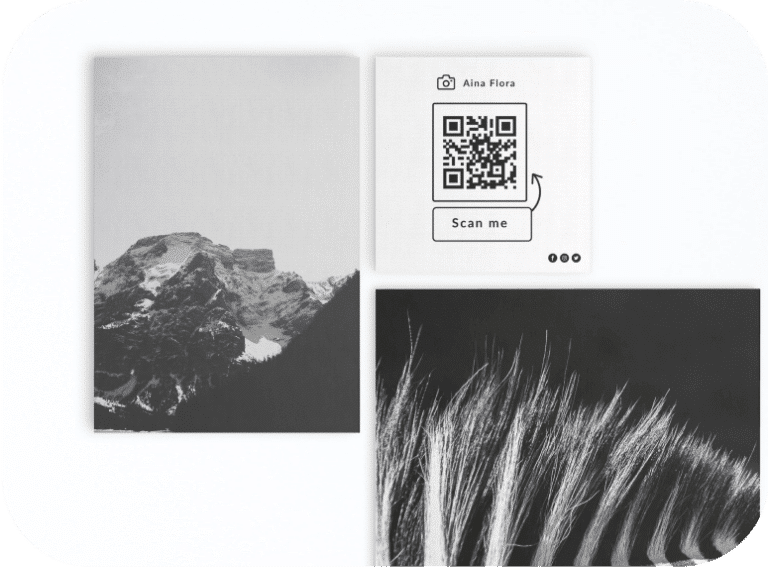 Share easy access to your portfolio
Put a Mobile Page QR code on your business card and distribute your portfolio with a simple scan. A Mobile Page QR code connects to a mobile-optimized page that you can edit into anything you like. Use text, photos, videos, links and lists to create a beautiful portfolio for your work. The pages are designed to be easy to edit. If you can format a Word document, you will be able to edit one of our mobile pages. For those who are fluent with the art of coding, dig into the html and edit the page that way if you prefer. Update it as often as you want. The code always stays the same.
You might already have an amazing looking portfolio online and for that, we have the Website QR code, which you can link to any URL of your choice, or the YouTube QR code that redirects to a dedicate video reel or your entire YouTube channel.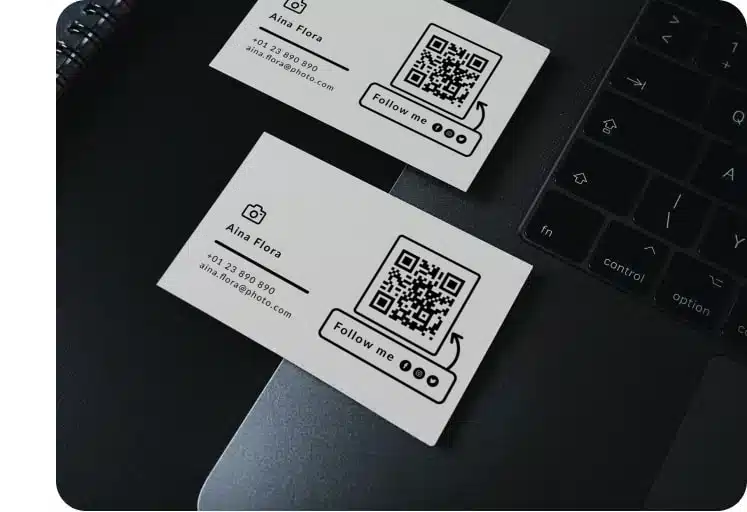 Grow your social media followers
Marketing means social media nowadays and that means you need followers (and lots of them). One of the best ways to gather social media followers is to use QR codes for photographers with a Social Links QR code on your printed promotional material. When someone scans the code, they are taken to a landing page that lists your social media accounts (yes, even TikTok). They choose which ones they want to follow you on and your follower numbers jump. Scan. Choose. Follow. What could be easier?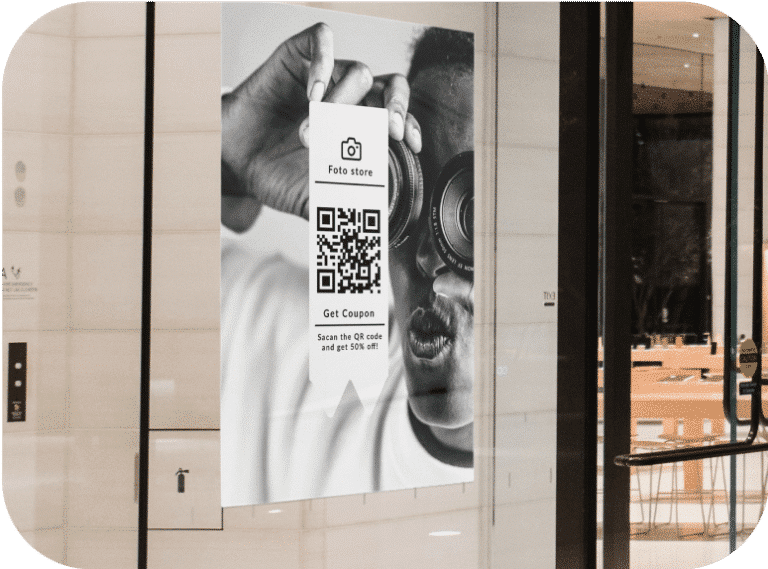 One way to entice new clients to try your services is to give them a discount. Use a Coupon QR codes to give new clients a sweet deal and turn them into repeat customers. Put one on your studio's window, on your work vehicle, on printed materials and use the short URL in your digital promotion. Change the coupon once in a while to keep things fresh and exciting. There is no need to reprint the code. It stays the same.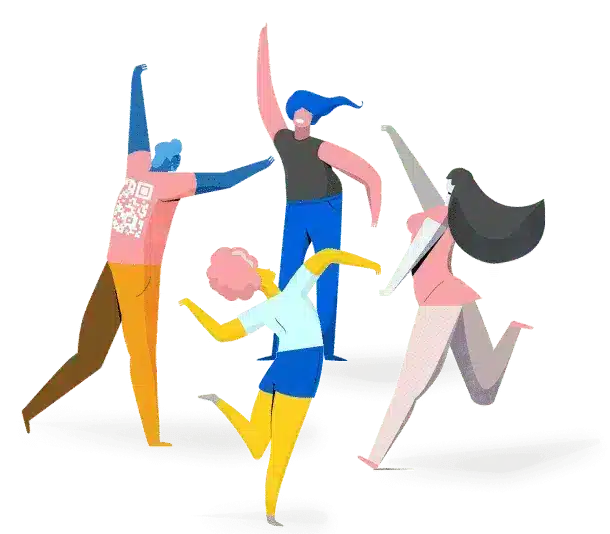 Join 350,000+ happy users!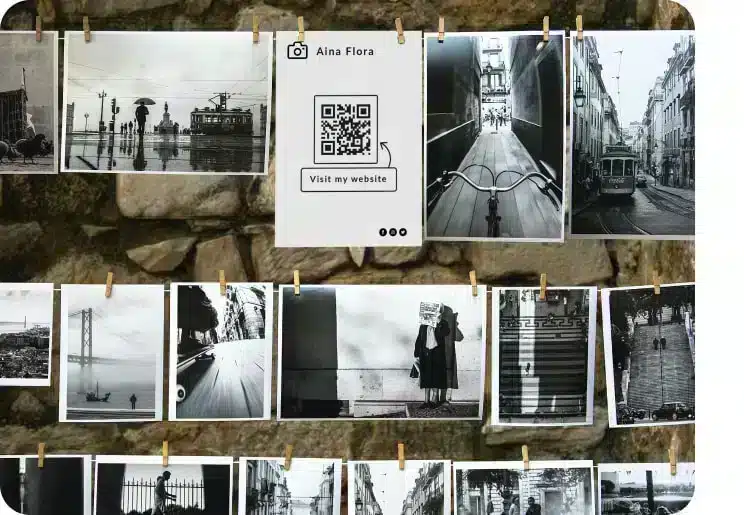 Promote your business to a wider audience
Ready to go big with your studio? Take out some print ads and include QR codes for photographers with a Website QR code that connects to your site. That way, you don't need to book a large ad space. Even with a small ad, you'll be able to convey a lot of information because readers just need to scan the code to go right to your site and find out all about your work. The tracking data our codes provide to you will help you decipher which ads performed best.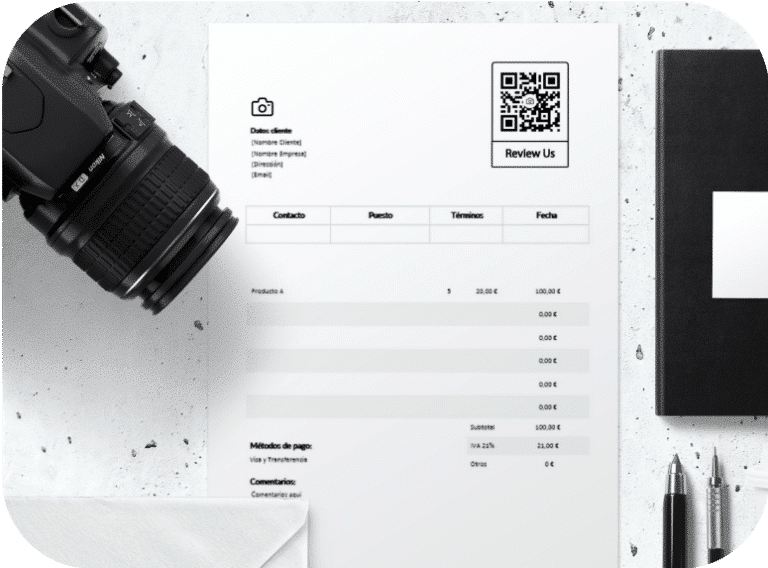 Stoke that word-of-mouth advertising
Nothing beats word-of-mouth advertising and in the 21st century, that means having impeccable online reviews. To help you gather and use these reviews to your benefit, try a Google Reviews QR code on your invoices. With a quick scan, customers are whisked to your Google listing where they can leave you a rave review or a little critique that will help you improve your services.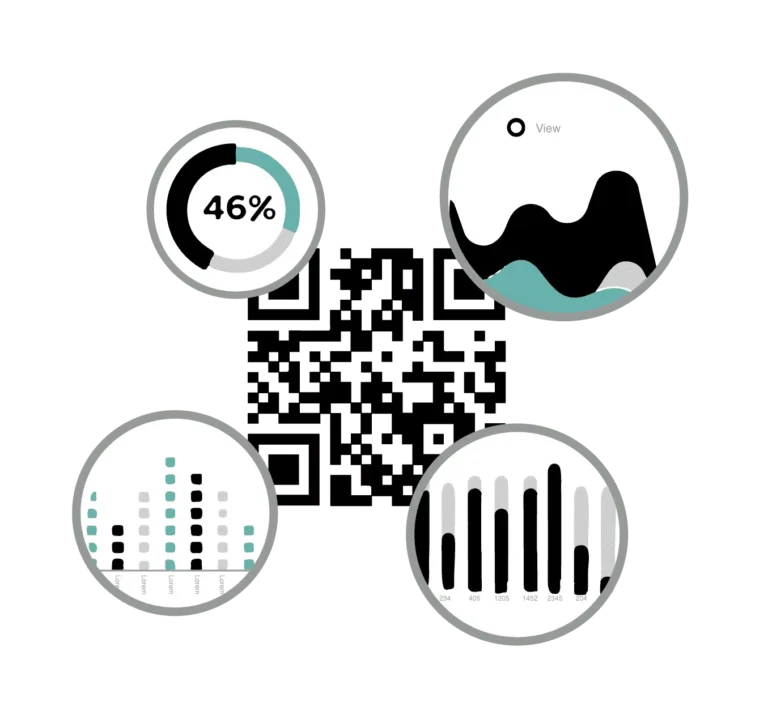 Your one-stop QR code marketing platform
From your QR Code Kit dashboard, take care of all your QR code marketing with as many team members as you like.
Customize your QR codes with logos and brand colors and dig into the tracking data to see when and where your codes are being scanned and more.
Create QR codes that actually work for you
The possibilities are endless with a QR Code KIT Pro account: