What are the most popular QR code types?
According to QRcodeKit.com research, the most popular QR code types in the last 12 months have been the website QR code, the menu QR code, the file download QR code, the social media QR code, and the app store QR code.
Let's look at the detailed statistics and how corporations and SMBs use these QR codes worldwide.
In the post-pandemic world, QR codes are still on the rise
QR codes are increasingly utilized in today's digital world. These cleverly designed black and white squares can store a variety of information, from website URLs to contact details, account details, and more.
QR codes can potentially eliminate the need for traditional data-sharing methods, such as business cards or paper documents.
With its ever-growing usage in consumer applications, QR codes are becoming an intuitive way to bridge the gap between the online and physical worlds as users seamlessly move between them.
QR codes scans exceeded 1 billion in 2022
Insights from Juniper Research suggest that QR codes scans have exceeded 1 billion during 2022: more than thirty QRs per second!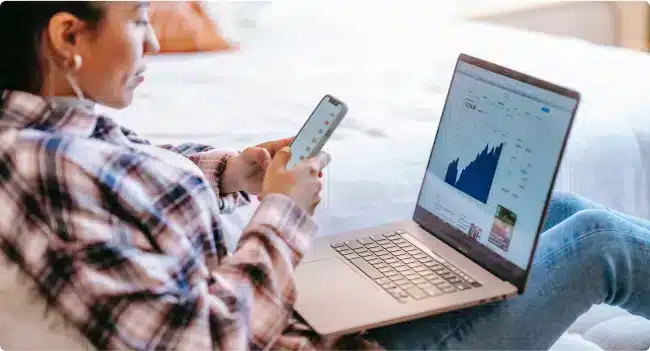 This indicates a substantial increase in QR code usage, particularly as the global population becomes increasingly tech-savvy and mobile.
With QR codes getting more and more popular among businesses, marketers, and consumers alike, it is unsurprising that QR code usage is on the rise.
QR codes can help speed up key processes in the customer journey, like payment handling and product registration, and enable companies to offer a more personalized experience.
But what are the most popular types of QR codes, the ones that are driving the QR global revolution?
The most popular QR code types top five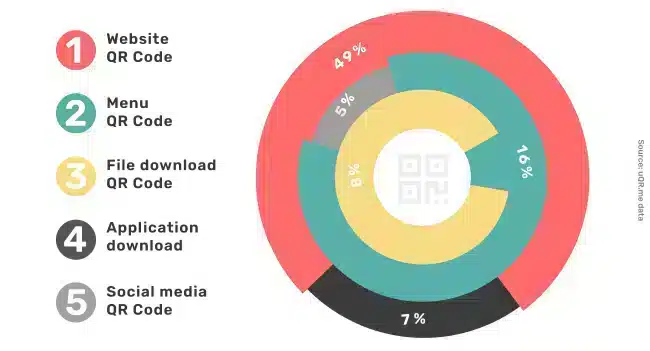 1. Website QR code
The website QR code is the most popular type of QR code, with 49% of all codes created over the last 12 months. That means that around half of the QR codes out there are for websites.
The website QR code is the basic, most flexible type of QR. It connects visitors to any URL, from a web page to a social media account, a Google Drive folder, or a file stored online.
This is also the simplest type of QR code to make: just paste a URL in our editor and save the QR. It works as a link shortener, too. Every time a dynamic QR code is created, a corresponding unique, customizable short URL is also generated.
2. Menu QR code
16% of QR codes created globally are menu QR codes. You likely have scanned some of them yourself at your favorite bars and restaurants.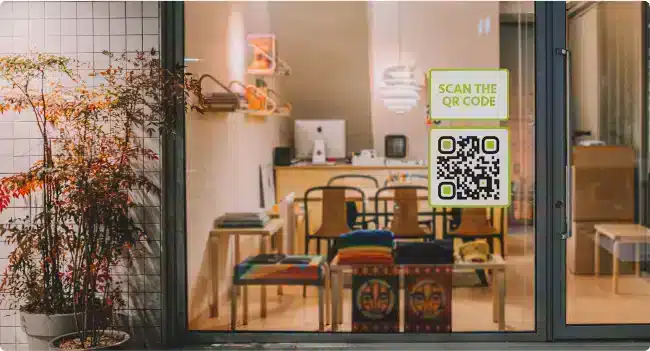 Digital menus became ubiquitous when the pandemic hit, but even if paper menus have been introduced again, they are commonly available at most food venues, hotels, nail bars, etc.
Several companies in retail and manufacturing use them for product catalogs too!
3. File download QR code
8% of all QR codes enable people to download a file directly. Virtually any type of file can be made available to users through this code: PDFs, word documents, spreadsheets, images, short videos, MP3s, zip archives, etc.
The file download QR code is used across all industries for many different purposes, from portfolio sharing to digital signing, including all the use cases when companies or people cannot upload sensitive documents or private content to the broader Internet.
4. Social media QR code
Close behind the file download QR code ranks the social media QR code, with 7% of QRs generated.
The social media QR code is the godfather of all link-in-bio tools: a mobile-optimized space to conveniently list all your social accounts and pages, making them available through a single QR – or short link.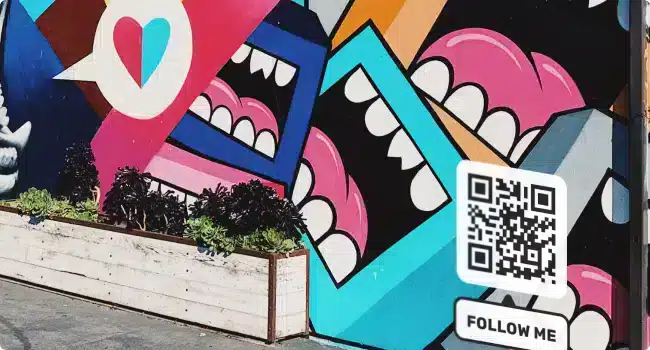 This type of QR is particularly popular in the US: American users created 51% of all social media QR codes last year.
5. App store QR code
5% of QR codes created over the last 12 months were app store QR codes used to make people download mobile applications.
With the number of app downloads worldwide steadily increasing by around 20% each year, it comes as no surprise that the usage of this type of QR code is quickly growing too.
The best thing about the app store QR code is that it detects the operating system of the scanning device (Android or iOS) and automatically redirects visitors to the appropriate app store to download the application.
The app store QR code is a brands' favorite, and like the social media one, is very popular in the US, with 42% of all app store QRs created.
How to choose the best QR code generator?
All five top QR code types are recommended to drive traffic to your digital content, collect leads and followers, boost conversions, generate footfall to physical stores, increase online and offline purchases, and much more.
Picking the right one to fit your needs obviously depends on your campaign's goals. But before that, you should know the eight golden rules to choose the right QR code generator – since too many are available.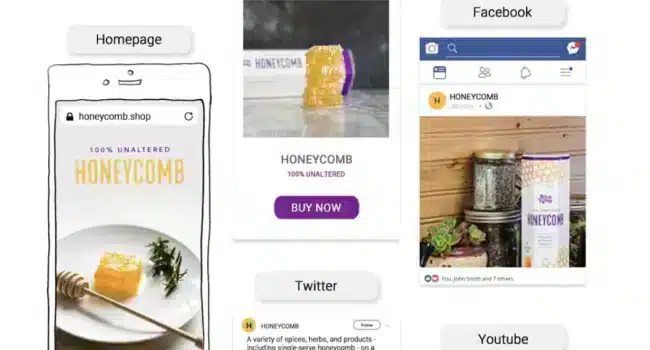 Make sure the tool you are considering enables you to create dynamic QR codes.
Go for solutions that give you as many QR code type options as possible.
A good QR code platform must allow you to customize your codes with colors, logos, images, etc.
Different download formats for the QRs have to be available (from png to pdf, eps, etc.).
Choose a QR code generator with QR code tracking capabilities and QR analytics.
An intuitive mobile landing page builder is also a must-have.
Safety and data protection are key. You need a QR code generator that is reliable and secure.
Great QR code platforms provide QR management features and different subscription plans suited for different QR needs.
Useless to say QRcodeKit.com checks all these boxes and more. It's not by chance that we're still leading the market after twelve years since we launched our platform in 2009.
Since you're around here, why don't you give it a try? We have a 14-day trial of our Professional plan available. No credit card required, no hidden fees.
Trust hundreds of actual customers who gave us five stars on Trustpilot, and register for free today!