Get in touch with shoppers, fans, and leads
with an email QR code.
Bring them to their email app directly. Say goodbye to mistyped email addresses and dead ends.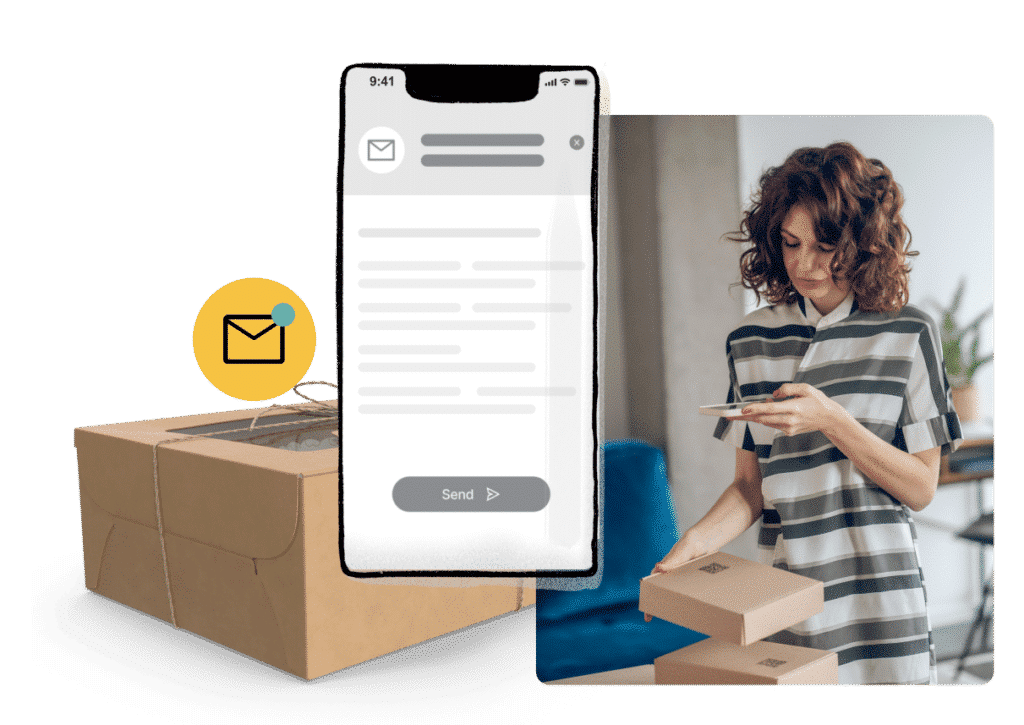 Open a direct-to-consumer channel with shoppers by simply adding an email QR code to your product packaging. Change the address to switch from customer support to a survey or anything you need.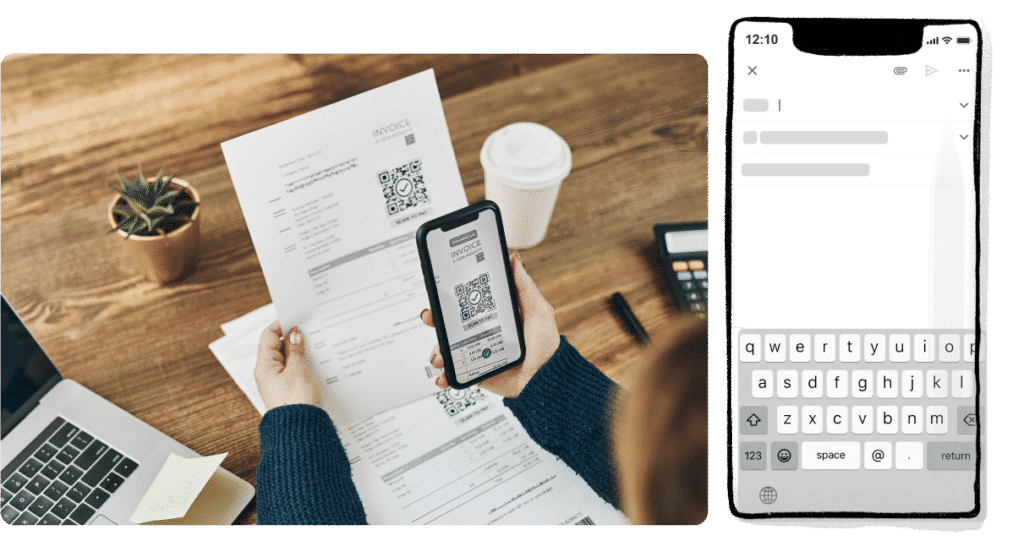 Get citizens involved by asking their feedback on new policies and iniciatives through an email QR code. You can recycle the same QR for different campaigns by updating the recipient or the subject line.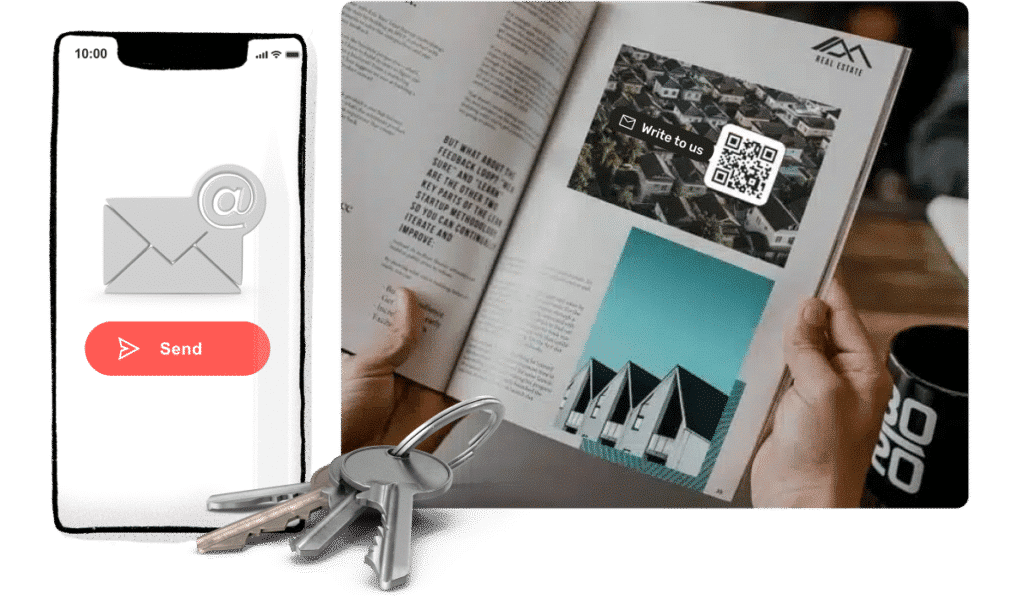 Connect instantly with potential buyers who are looking at your properties with an email QR code on your real estate signs and online listings. Book visits easily and start engaging your prospects.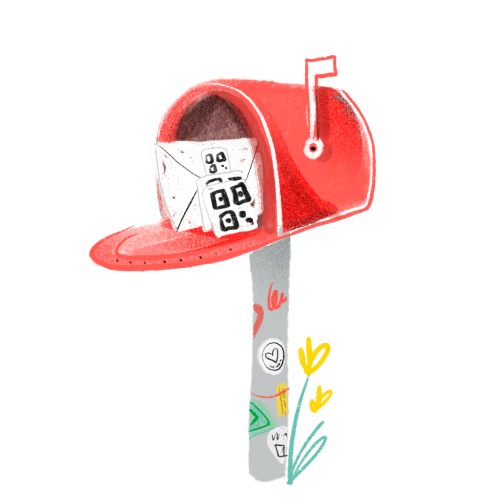 How does an email QR code work?
It's very simple and straightforward, as everything on QR Code KIT. You just have to enter the email address where you will receive messages from your users. That's it. Just make sure it's a valid one!


Of course you can make a more advanced email QR code if you want. Add a subject line so people won't have to write it. Cc or Bcc other addresses. Create a default message body for users to complete or personalize.


Less effort on their side = more leads and conversations!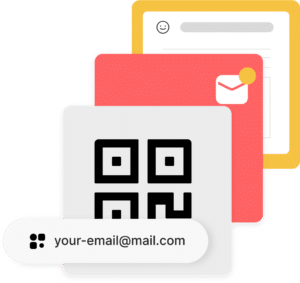 Get an inbox full of customers
When someone scand you email QR code, a pre-compiled message opens automatically in their email app.

Everything they need to do is write something and hit the "Send" button. If you already set a default subject line and a message body, it's just a matter of sending out the email.

All messages will be delivered to the addresses (also Cc and Bcc) provided.

Did you just realize that you have entered the wrong address, or there's a typo in the subject line? Or maybe you just need to reroute the conversations to another inbox or refresh the message content? We've got you covered. Our email QR codes are dynamic. That means that you can change all the information whenever you want, and you won't have to reprint the code.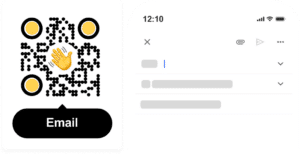 Define the topic. Change the conversation.
Generate qualified leads by opening a communication channel right when and where it's more relevant for them.

Collect meaningful feedback and be there for your users and customers when they really need to talk with you.
Customize your QR code to match your branding
Get more visits with a beautiful custom email QR code.
Name your brand into the short URL.
Use your color palette.
Insert your logo.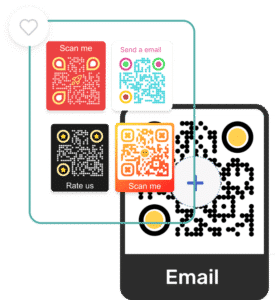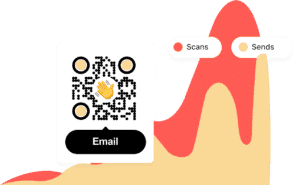 Get all the info you need with QR analytics
Track the statistics to assess the effectiveness of your email QR code.

Uncover the timing, location, and frequency of scans. Note how many users proceeded to send you a message.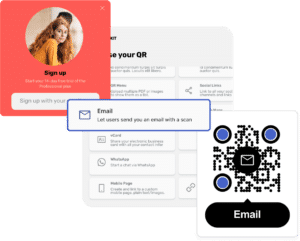 How do I make an email QR code?
That might be the easiest thing ever, since you're already on the best email QR code generator.
Register
for a free trial or, if you already have an account with us,
log in
and follow these steps:
Click "Create QR code." Select "Email" as the type. Enter the email address and all the additional info you want. Click "Save"
Finished. Your email QR code is ready to use.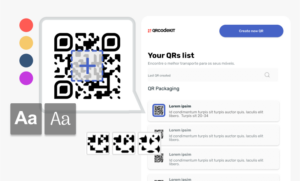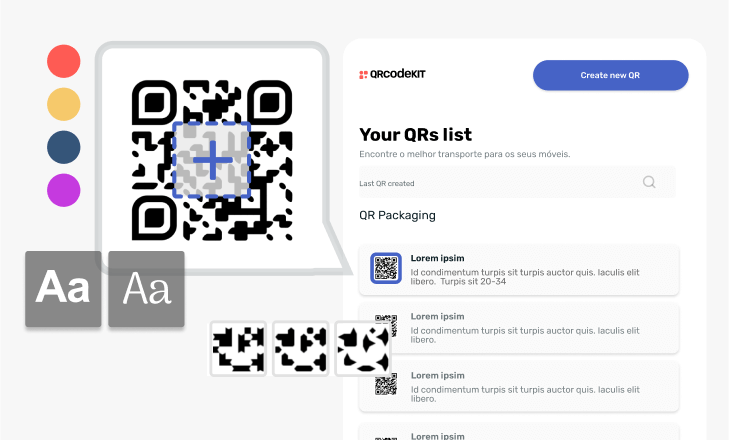 What else can I do with an email QR code?
Go ahead and tweak your code to fit your requirements.
Beautify it with your colors and your logo.
Include your brand's name in the short URL.
Download it in the file format you need.
Add a security password, as needed.
Connect the code to your Google Analytics profile.
You can also create a design template to easily customize your codes, and explore many other possibilities.
Why use a dynamic email QR code?

Showcase your outstanding brand
Modify the short URL to highlight your identity. Embed your logo within the code itself. Align it with your brand's color scheme, enhancing brand visibility and recall.

Dynamic email QR codes provide a rich set of information, including when and where they're scanned, along with scan frequency. Such insights can guide you in optimizing your QR campaigns and improving their performance.

Change the email address that receives the messages, or switch to another code type if you want. Your email QR code is robust but flexible, eliminating worries about mistakes. Just modify its content, and it's set.

Download your email QR code in a vector format and print it with confidence: it will look amazing, no matter the size or material. We're here for you if you need help with anything!
Need suggestions about email QR codes?
Find the expert tips you need.